Think First, Then Give

Before you begin planning, take a moment to prepare your heart for the process.

With a heart of prayerful resolve, you can cut through the challenges of technical plans, financial calculations, legal concerns, or tough personal decisions. While some technical aspects may be daunting or unpleasant, don't let these tasks derail you. We're here to help you establish a sound legacy arrangement.
Four Considerations
Lets begin by thinking through the following four points before you create your plan.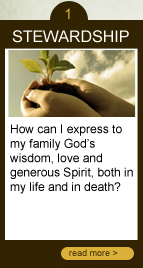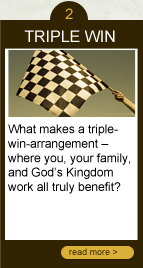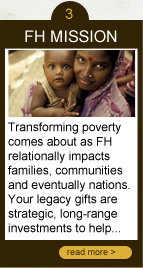 Remember that your hard work will be preventing contentious family relations, expensive probate proceedings, and the loss of your hard-won assets to unnecessary taxation. Also, the more time you spend thinking over this decision and using this site's free resources, the less time you'll have to spend in expensive consultation with professional advisors. Your work here will pay significant dividends! In the end, you'll know that your legacy gifts will have a truly life-changing impact, both for your family and for families in great need around the world.