As Partners in Ministry
We
Can
Help Each Other
Fund a gift annuity and Food for the Hungry will distribute fixed payments to you or your loved one for life
Planned Giving
Automate Planned Giving with Food for the Hungry
We're delighted you stopped by to explore how Food for the Hungry can help with your charitable giving plans. Here you can see the process for giving a non-cash item. You'll also find guidance for structuring gifts through wills, trusts, business interests, gift annuities or retirement plans. We're here to serve you, whether you're thinking about how to give wisely, or you're ready to put a planned gift in place.
Where Would You Like to Begin?
Think First, Then Give


Prepare your mind and heart as you make legacy arrangements.
Learn More
Ways to Support FH


See what assets you can give and learn wise ways to give them.
Learn More
Craft Your Legacy


Make ending poverty in someone's life be part of your legacy.
Learn More
Breaking News
Phone Scams, IRAs and Tax Extensions: The IRS published multiple reminder letters this week. In IR-2017-64 the Service warned tax preparers to watch for phishing emails claiming to be from clients. The latest tactic is for a scammer to send an email to tax preparers with a "last...
Read More
Be Inspired by Other Ministry Partners
Listen to your fellow FH partners share about their legacies.
Tuesday January 22, 2019
Washington News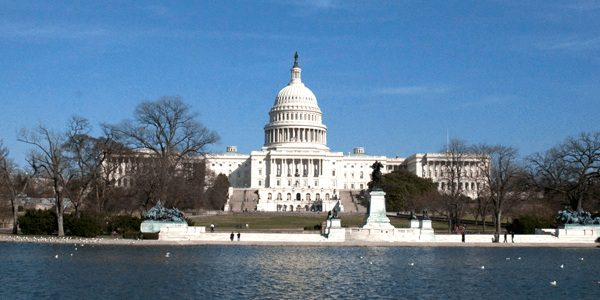 IRS Free File Now Available
In IR-2019-2, the IRS announced the availability of the Free File Program. Since the inception of the program, more than 53 million taxpayers have used tax preparation software provided by the Free File Alliance.
IRS Commissioner Chuck Rettig noted, "Free File is an important tool that allows taxpayers free access to electronic filing of their tax returns. The program has been a great partnership with the private sector, and we have taken steps to improve Free File this year. With these changes to the Free File program as well as the new tax law, this is a great year for people to consider using this option for preparing their taxes."
Free File is accessed on
www.IRS.gov
. The "Help Me" tool may be useful in helping you select the best free commercial tax program for your situation. Just use the "Help Me" tool and enter your age, income and state of residency to view software options. After you select a software program, you will use that company's website to complete your taxes.
An estimated 100 million taxpayers are eligible for Free File. Individuals or families with incomes under $66,000 may use one or more of the Free File programs. Active duty military personnel with incomes under $66,000 have at least 10 available programs. Many of the most popular Free File programs are available to lower income level individuals and families.
Several 2019 Free File changes are designed to favor the taxpayer.
No "Value Added" Buttons – When you land on a Free File website page, the software may not advertise higher-cost options.


Back to IRS Free File – If you go to a commercial Free File website and do not qualify for their plan, your browser back arrow will return you to the IRS Free File page.


Free File Log-in – If you have a Free File account with a commercial preparer and next year log in to that commercial website, you must have a Free File option available on that page.


Commercial Emails – If you use a Free File commercial program and the company sends you an email the next year, it must offer you a Free File program again.


Editor's Note:
Free File is a great option for approximately 70% of all taxpayers. The new consumer protections are a welcome step forward. The IRS has improved the Free File program for many taxpayers.
Published January 18, 2019
Previous Articles
IRS Will Pay Tax Refunds During Shutdown
Preparing for Filing Your 2018 Tax Returns
IRS Publishes 2019 Business, Moving, Medical and Charitable Mileage Rates