As Partners in Ministry
We
Can
Help Each Other
Fund a gift annuity and Food for the Hungry will distribute fixed payments to you or your loved one for life
Planned Giving
Automate Planned Giving with Food for the Hungry
We're delighted you stopped by to explore how Food for the Hungry can help with your charitable giving plans. Here you can see the process for giving a non-cash item. You'll also find guidance for structuring gifts through wills, trusts, business interests, gift annuities or retirement plans. We're here to serve you, whether you're thinking about how to give wisely, or you're ready to put a planned gift in place.
Where Would You Like to Begin?
Think First, Then Give


Prepare your mind and heart as you make legacy arrangements.
Learn More
Ways to Support FH


See what assets you can give and learn wise ways to give them.
Learn More
Craft Your Legacy


Make ending poverty in someone's life be part of your legacy.
Learn More
Breaking News
Phone Scams, IRAs and Tax Extensions: The IRS published multiple reminder letters this week. In IR-2017-64 the Service warned tax preparers to watch for phishing emails claiming to be from clients. The latest tactic is for a scammer to send an email to tax preparers with a "last...
Read More
Be Inspired by Other Ministry Partners
Listen to your fellow FH partners share about their legacies.
Thursday November 21, 2019
Washington News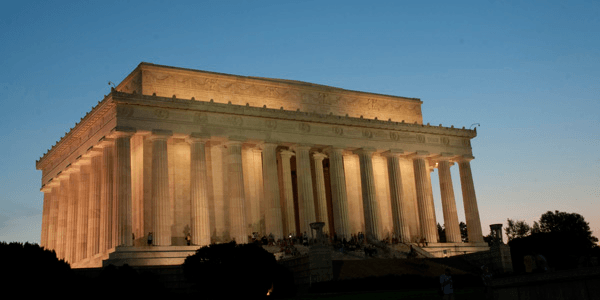 Benefits of Bunching Charitable Gifts
With the doubling of the standard deduction in 2018, the number of taxpayers who itemized deductions declined substantially. In 2017, nearly 30% of taxpayers itemized, but with the larger standard deductions, only about 10% of taxpayers will itemize this year.
The standard deductions in 2018 doubled to $24,000 for married couples and $12,000 for individuals. The married standard deductions increased to $24,400 in 2019 and $24,800 in 2020. Individual standard deductions are one-half the married number.
What tax planning strategy might benefit generous taxpayers who know there is a large standard deduction and still desire to help a favorite charity? Let's consider the options for two generous families – John and Mary Jones and Harry and Susan Green.
Both couples pay $8,000 in state and local taxes and $7,000 in home mortgage interest. They each give $8,000 to their favorite charity each year. Their total itemized deductions are $23,000 per year.
Because the standard deduction is larger than their $23,000 in itemized deductions, John and Mary take the $24,400 standard deduction in 2019 and $24,800 amount in 2020. Their total deductions over two years are $49,200.
Meanwhile, Harry and Susan decide to "bunch" their charitable deductions. They give $16,000 in 2019 and nothing in 2020. Because their 2019 itemized deductions of $31,000 are more than the standard deduction, they elect to itemize their deductions. In 2020, they take the standard deduction of $28,800. Their total deductions are $55,800.
Bunching Charitable Deductions
| | |
| --- | --- |
| Family | Deductions for 2019 and 2020 |
| Harry and Susan | $55,800 |
| John and Mary | $49,200 |
| Added Deduction | $6,600 |
By "bunching" their deductions, Harry and Susan increase their tax savings from their charitable gifts. The $6,600 increased deductions may save $1,848 in their 28% federal and state income tax brackets.
Editor's Note:
If your combined state and local tax, home mortgage interest and charitable gift deductions are close to the married or individual standard deductions, you may want to visit with a tax advisor about "bunching" your charitable gifts. Making larger charitable gifts every other year could be an excellent tax-saving strategy.
Published November 15, 2019
Previous Articles
IRA and 401(k) Contributions in 2020
Timely Tips for End-of-Year Tax Planning
IRS Offers Online Safety Tips for Teens
National Work and Family Month - Military Family Benefits