As Partners in Ministry
We
Can
Help Each Other
Fund a gift annuity and Food for the Hungry will distribute fixed payments to you or your loved one for life
Planned Giving
Automate Planned Giving with Food for the Hungry
We're delighted you stopped by to explore how Food for the Hungry can help with your charitable giving plans. Here you can see the process for giving a non-cash item. You'll also find guidance for structuring gifts through wills, trusts, business interests, gift annuities or retirement plans. We're here to serve you, whether you're thinking about how to give wisely, or you're ready to put a planned gift in place.
Where Would You Like to Begin?
Think First, Then Give


Prepare your mind and heart as you make legacy arrangements.
Learn More
Ways to Support FH


See what assets you can give and learn wise ways to give them.
Learn More
Craft Your Legacy


Make ending poverty in someone's life be part of your legacy.
Learn More
Breaking News
Phone Scams, IRAs and Tax Extensions: The IRS published multiple reminder letters this week. In IR-2017-64 the Service warned tax preparers to watch for phishing emails claiming to be from clients. The latest tactic is for a scammer to send an email to tax preparers with a "last...
Read More
Be Inspired by Other Ministry Partners
Listen to your fellow FH partners share about their legacies.
Tuesday July 16, 2019
Washington News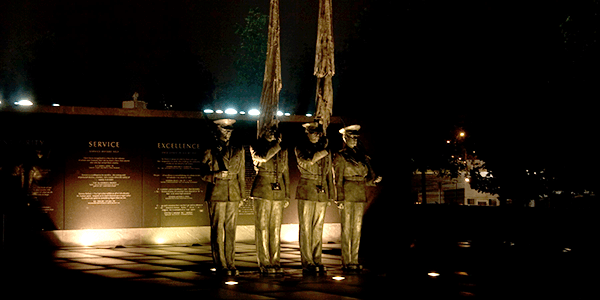 Summertime IRS Tax Tips
In IR-2019-124, the Service offers helpful tax tips for the summer. During this season, many Americans will get married, buy a home, take a summer job or volunteer and make gifts to a favorite charity. With all these summertime events, you may benefit from understanding the potential tax planning options.
Just Married - When you marry, you may take a new name or address. You should contact the Social Security Administration to change your name and ensure proper credit for future retirement benefits. Your address change should be reported to the U.S. Post Office, your employer and the IRS.
Children in Day Camp - While overnight camps do not qualify for the Child and Dependent Care Credit, IRS Publication 503, Child and Dependent Care Expenses, may show you how to qualify for the credit for your children's day camp expenses.
Summer Jobs - Many Americans of all ages will earn extra income from a summer job. Even if you do not earn enough to pay federal income tax, your employer will withhold Social Security and Medicare taxes. If you are employed, your employer will send you a W-2, Wage and Tax Statement, by January 31 of the next year. If you are self-employed, you will need to file and pay the self employment, Social Security and Medicare taxes.
Itemized Deductions - With the large standard deductions for 2019 ($12,200 for individuals and $24,400 for married couples), only about 10% of taxpayers are likely to itemize deductions. However, if you do plan to itemize, you will benefit from an understanding of the itemized deduction rules. State and local tax deductions are limited to $10,000. Mortgage interest on new loans up to $750,000 ($1 million on loans created before December 15, 2017) is deductible on a primary or second home.
Charitable deductions may include gifts of cash, stock, land or other property. The Interactive Tax Assistant on
IRS.gov
can help you determine if your gifts are deductible. Cash gifts are generally deductible, although you need a receipt or contemporaneous written acknowledgment for gifts over $250. Property gifts of land, stock, household goods or vehicles have specific rules. Some of the higher value gifts may require an appraisal to be deductible. The
IRS.gov
website has extensive resources and information for you to be certain you will receive full benefits from your gifts of property.
Published July 12, 2019
Previous Articles
Positive Comments on IRS Reforms
Taxpayer Advocate Nina Olson Seeks Prompt IRS Guidance
Taxpayer Advocate Desires IRS Improvements
The New 'Taxpayer Friendly' IRS?