As Partners in Ministry
We
Can
Help Each Other
Fund a gift annuity and Food for the Hungry will distribute fixed payments to you or your loved one for life
Planned Giving
Automate Planned Giving with Food for the Hungry
We're delighted you stopped by to explore how Food for the Hungry can help with your charitable giving plans. Here you can see the process for giving a non-cash item. You'll also find guidance for structuring gifts through wills, trusts, business interests, gift annuities or retirement plans. We're here to serve you, whether you're thinking about how to give wisely, or you're ready to put a planned gift in place.
Where Would You Like to Begin?
Think First, Then Give


Prepare your mind and heart as you make legacy arrangements.
Learn More
Ways to Support FH


See what assets you can give and learn wise ways to give them.
Learn More
Craft Your Legacy


Make ending poverty in someone's life be part of your legacy.
Learn More
Breaking News
Phone Scams, IRAs and Tax Extensions: The IRS published multiple reminder letters this week. In IR-2017-64 the Service warned tax preparers to watch for phishing emails claiming to be from clients. The latest tactic is for a scammer to send an email to tax preparers with a "last...
Read More
Be Inspired by Other Ministry Partners
Listen to your fellow FH partners share about their legacies.
Thursday March 21, 2019
Washington News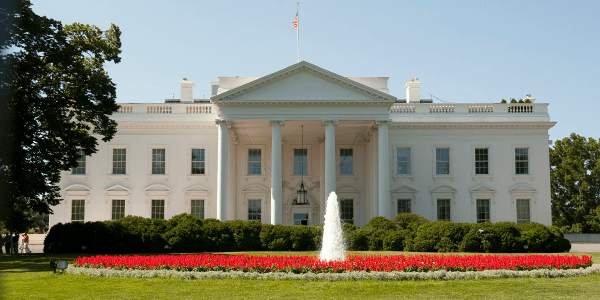 IRS Tips on Protecting Your Identity
In IR-2019-41, as part of a Tax Time Guide series, the Service offered specific tips for protecting personal information. Each tax season, the Service receives many complaints about con artists who steal personal information and money from unsuspecting victims. The IRS sponsors a Security Summit and regularly shares ways to protect financial information and avoid identity theft.
There are six specific IRS suggestions for safeguarding your data and identity.
Protect Personal Information — Your Social Security Number, credit card, bank account and retirement fund account numbers are valuable data. Use careful judgement and do not release them unless it is necessary. If you do release them, be certain you know who is asking for the information and the purpose for your disclosure.
Guard Against Phishing Emails — Scammers continue to be very deceptive in their "phishing" email strategies. A scammer email may look like it came from a family member, a friend or your tax advisor. It may offer a great discount or free "security software." Do not click on any links if you are not certain who sent the email. Many victims click on links because they think the email is from a friend or tax advisor. They later discover the scammer who sent the email has installed malware to steal their identity.
Use Secure Websites — When you are shopping or banking online, use secure websites with "https" at the start of the web address. The "https" is more secure than the normal "http" because the "s" requires a security certificate. The data you send with "https" will be encrypted. All financial accounts should use a security certificate on the website.
Set Up Strong Passwords — Your passwords should be different for all important websites. Use 10 to 14 characters in each password. Include uppercase letters, lowercase letters, numbers and a special character in each password. Set up passwords and security on your home and office wireless networks. An unprotected home Wi-Fi network can be monitored by a scammer who may attempt to steal your bank and financial passwords.
Install Security Software — Home computer security software is a bargain. It is a small fraction of the cost of the loss you could incur if your identity is stolen. Your security software should automatically update each day and protect you against viruses, spyware and malware.
Backup Your Files — Regularly backup your files on an external drive, a USB memory drive or a CD. If you become a victim of "ransomware," your files may be locked unless you pay a "ransom" amount. You may need to reformat or replace your hard drive to access and restore your data files.
Published March 15, 2019
Previous Articles
IRS Warns of "Dirty Dozen" Tax Scams
Average Income Tax Refund Up 1.3%
IRS Reports "Amazing Recovery" from Shutdown
IRS Phone Calls Peak on February 19