As Partners in Ministry
We
Can
Help Each Other
Fund a gift annuity and Food for the Hungry will distribute fixed payments to you or your loved one for life
Planned Giving
Automate Planned Giving with Food for the Hungry
We're delighted you stopped by to explore how Food for the Hungry can help with your charitable giving plans. Here you can see the process for giving a non-cash item. You'll also find guidance for structuring gifts through wills, trusts, business interests, gift annuities or retirement plans. We're here to serve you, whether you're thinking about how to give wisely, or you're ready to put a planned gift in place.
Where Would You Like to Begin?
Think First, Then Give


Prepare your mind and heart as you make legacy arrangements.
Learn More
Ways to Support FH


See what assets you can give and learn wise ways to give them.
Learn More
Craft Your Legacy


Make ending poverty in someone's life be part of your legacy.
Learn More
Breaking News
Phone Scams, IRAs and Tax Extensions: The IRS published multiple reminder letters this week. In IR-2017-64 the Service warned tax preparers to watch for phishing emails claiming to be from clients. The latest tactic is for a scammer to send an email to tax preparers with a "last...
Read More
Be Inspired by Other Ministry Partners
Listen to your fellow FH partners share about their legacies.
Thursday November 15, 2018
Washington News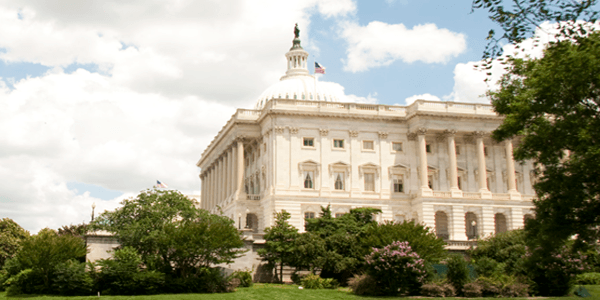 Increased Child Tax Credit for 2018
In IR-2018-217, the IRS reminded taxpayers of the benefit of the increased Child Tax Credit. The Tax Cuts and Jobs Act doubled the Child Tax Credit from $1,000 in 2017 to $2,000 in 2018.

IRS Commissioner Chuck Rettig urged taxpayers to check their eligibility for the tax credit. He stated, "As we approach the 2019 tax-filing season, I want to remind taxpayers to take advantage of this valuable tax credit if they are eligible to claim it. Tax reform changed the tax code significantly and doubling the Child Tax Credit is an example of how the changes impact taxpayers."

The $2,000 tax credit is available for children who are under age 17 on December 31, 2018. The child must be your qualified dependent and have lived with you for at least six months of 2018. He or she must have a valid Social Security Number by the end of this year.

With the increased standard deduction of $24,000 for couples and $12,000 for individuals, many Americans will owe little or no federal income tax this year. If you have little or no federal income tax and a qualifying child, up to $1,400 of the Child Tax Credit is refundable. You may file a tax return and obtain this refund even if you owe no federal income tax.

The Child Tax Credit phases out for couples or individuals with higher incomes. The phaseout starts at $400,000 for married couples filing jointly and $200,000 of modified adjusted gross income (MAGI) for individual taxpayers.

Published November 9, 2018
Previous Articles
IRA and 401(k) Contributions in 2019
Your Social Security and Medicare Value
Small Business TCJA Tax Changes
Social Security Benefits Increase by 2.8% in 2019