As Partners in Ministry
We
Can
Help Each Other
Fund a gift annuity and FH will distribute fixed payments to you or your loved one for life
Planned Giving
Automate Planned Giving with Food for the Hungry
Welcome! We're delighted you stopped by to explore how Food for the Hungry can help with your charitable giving plans. Here you can see the process for giving a non-cash item. You'll also find guidance for structuring gifts through wills, trusts, business interests, gift annuities or retirement plans. We're here to serve you, whether you're thinking about how to give wisely, or you're ready to put a planned gift in place.
Where Would You Like to Begin?
Think First, Then Give


Prepare your mind and heart as you make legacy arrangements.
Learn More
Ways to Support FH


See what assets you can give learn wise ways to give them.
Learn More
Craft Your Legacy


Make ending poverty in someone's life be part of your legacy.
Learn More
Breaking News
Phone Scams, IRAs and Tax Extensions: The IRS published multiple reminder letters this week. In IR-2017-64 the Service warned tax preparers to watch for phishing emails claiming to be from clients. The latest tactic is for a scammer to send an email to tax preparers with a "last...
Read More
Be Inspired by Other Ministry Partners
Listen to your fellow FH partners share about their legacies.
Sunday May 20, 2018
Washington News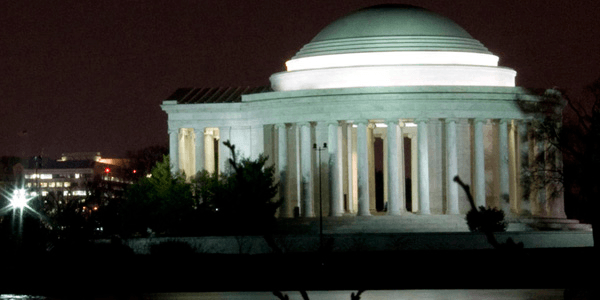 Time for a 'Paycheck Checkup'
In IR-2018-120, the Service urged taxpayers to use the Withholding Calculator on
www.IRS.gov
for a "Paycheck Checkup."
The passage of the Tax Cuts and Jobs Act (TCJA), brought many changes that will affect taxpayers. With the TCJA's higher standard deductions ($12,000 for single taxpayers and $24,000 for married couples filing jointly), many taxpayers will have lower taxable incomes in 2018.
The Withholding Calculator is an excellent way to estimate a taxpayer's appropriate withholding amounts for 2018. If an individual needs to make an adjustment, it is best to do so early in the year rather than during October or November. It would be difficult to make the change at a later date and have it reflect the correct amounts.
While many taxpayers will find their tax returns simplified due to the higher standard deductions, some taxpayers will still decide to itemize. Those who plan to itemize their deductions should consider four substantial tax law changes in 2018.
State and Local Taxes (SALT) - The SALT deduction is limited to $10,000. Homeowners who live in states with substantial state income tax may have a property tax bill total over $10,000. In this case, your SALT deduction will be limited to $10,000.
Home Mortgage Interest - The deduction for interest on a personal residence mortgage is generally limited to $1 million of debt for existing loans and $750,000 of debt on new loans.
Miscellaneous Deductions - The TCJA repealed many deductions such as those for employee business expenses, investment expenses and tax preparation fees. Previously, most of these miscellaneous deductions were permitted if they were over 2% of adjusted gross income.
Charitable Deductions - Gifts of cash are now deductible up to a limit that is 60% of adjusted gross income (the limit was 50% in prior years). Many CPAs are encouraging clients who desire to reduce taxes to increase their charitable deductions in 2018.
The IRS notes the Withholding Calculator does not request "personally-identifiable information, such as your name, Social Security Number, address or bank account numbers." When using the Withholding Calculator, an individual can estimate the proper amount of his or her 2018 withholding.
If you desire to change your withholding amounts, contact your employer and complete a new IRS Form W-4. Because the average 2017 tax year refund was $2,800, many individuals who plan to use the new higher standard deductions may choose to reduce withholding and increase monthly income.
Published May 18, 2018
Previous Articles
IRS Highlights National Small Business Week
IRS Offers Post Tax-Filing Deadline Tips