As Partners in Ministry
We
Can
Help Each Other
Fund a gift annuity and Food for the Hungry will distribute fixed payments to you or your loved one for life
Planned Giving
Automate Planned Giving with Food for the Hungry
We're delighted you stopped by to explore how Food for the Hungry can help with your charitable giving plans. Here you can see the process for giving a non-cash item. You'll also find guidance for structuring gifts through wills, trusts, business interests, gift annuities or retirement plans. We're here to serve you, whether you're thinking about how to give wisely, or you're ready to put a planned gift in place.
Where Would You Like to Begin?
Think First, Then Give


Prepare your mind and heart as you make legacy arrangements.
Learn More
Ways to Support FH


See what assets you can give and learn wise ways to give them.
Learn More
Craft Your Legacy


Make ending poverty in someone's life be part of your legacy.
Learn More
Breaking News
Phone Scams, IRAs and Tax Extensions: The IRS published multiple reminder letters this week. In IR-2017-64 the Service warned tax preparers to watch for phishing emails claiming to be from clients. The latest tactic is for a scammer to send an email to tax preparers with a "last...
Read More
Be Inspired by Other Ministry Partners
Listen to your fellow FH partners share about their legacies.
Sunday July 22, 2018
Washington News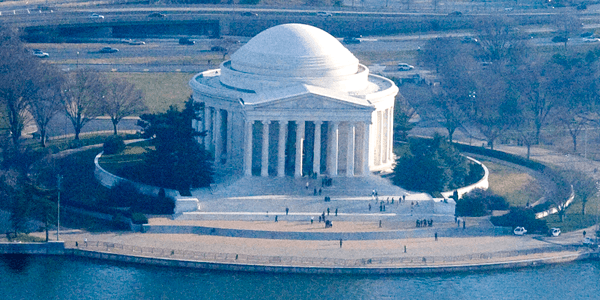 IRS Promotes "Security Six" Computer Safeguards
In IR-2018-150, as part of an ongoing effort to increase safety of computer data, the Service published the "Security Six." The publication provides six ways to protect your data. While these six security measures are aimed toward tax professionals, everyone can benefit from the IRS computer security recommendations.
The "Security Six" measures include installing anti-virus software, consistent backups of data, two-factor authentication, data encryption, software firewalls and a data security plan.
Anti-virus Software - Everyone should have an anti-virus software program on all computers, laptops and tablets. The anti-virus software can be set to automatically scan files or directories. Most anti-virus software can also be used for manual scans. It is especially important to scan email attachments or web downloads. Your security software should protect you from viruses, malware and spyware. The IRS urges you to be cautious and not download "free" software, not click on email links if you do not know the sender and to be careful of opening attachments from suspicious email addresses.
Consistent Backups - You should back up your data regularly. This protects your data and, if your computer is infected with malware or ransomware, allows you to restore the data after you have removed the software virus. Many users will find that a secure cloud storage service or an external hard drive is appropriate for backups. The cloud storage service may come with software that will automate the backup process.
Two-Factor Authentication - Another level of protection occurs with two-factor authentication. This is particularly useful for your bank account, financial accounts or other accounts that hold financial data. With two-factor authentication, you normally log in with your password to your financial account. The bank or financial company then sends a text message containing a six digit code to your phone. After you enter the six digit code, you will have access to the account. The code is normally valid for a period of 10 minutes, so your financial account security is significantly enhanced.
Encryption - It is possible to use security software to encrypt part or all of the data on your hard drive. If the data is encrypted, then a hacker will normally not be able to access personal information that can be used for identity theft.
Firewalls - While a firewall is quite often used with a network, even small office routers often have firewall features. The firewalls, along with other security measures, can block hacking attempts by scammers. If you use firewall software, be certain that it is from an established software vendor or service provider.
Data Security Plan - Tax professionals are required to have a written data security plan. The Federal Trade Commission establishes rules for those plans. The plan will frequently include all five of the previous security steps. IRS Publication 5293, Data Security Resource Guide for Tax Professionals, is a good security reference guide for both professionals and individuals. It is available on www.irs.gov.
Published July 20, 2018
Previous Articles
"Almost a Postcard" Tax Return
ABLE Accounts Enhanced Under TCJA