As Partners in Ministry
We
Can
Help Each Other
Fund a gift annuity and Food for the Hungry will distribute fixed payments to you or your loved one for life
Planned Giving
Automate Planned Giving with Food for the Hungry
We're delighted you stopped by to explore how Food for the Hungry can help with your charitable giving plans. Here you can see the process for giving a non-cash item. You'll also find guidance for structuring gifts through wills, trusts, business interests, gift annuities or retirement plans. We're here to serve you, whether you're thinking about how to give wisely, or you're ready to put a planned gift in place.
Where Would You Like to Begin?
Think First, Then Give


Prepare your mind and heart as you make legacy arrangements.
Learn More
Ways to Support FH


See what assets you can give and learn wise ways to give them.
Learn More
Craft Your Legacy


Make ending poverty in someone's life be part of your legacy.
Learn More
Breaking News
Phone Scams, IRAs and Tax Extensions: The IRS published multiple reminder letters this week. In IR-2017-64 the Service warned tax preparers to watch for phishing emails claiming to be from clients. The latest tactic is for a scammer to send an email to tax preparers with a "last...
Read More
Be Inspired by Other Ministry Partners
Listen to your fellow FH partners share about their legacies.
Friday July 10, 2020
Washington News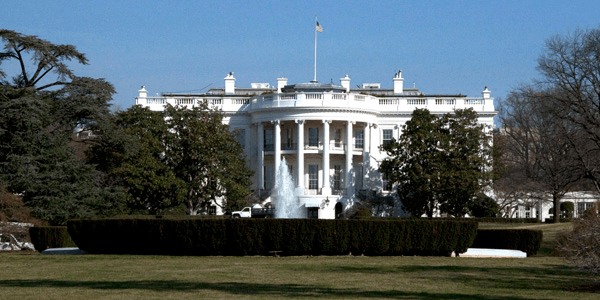 National Work and Family Month
In 2003, the U.S senate passed a resolution establishing October as National Work and Family Month. To support families, the IRS published IR-2019-166. It explains the Family and Medical Leave Act (FMLA) and the employer credit for providing family paid leave.

Employers with 50 or more employees generally are covered by FMLA. The basic goal of FMLA is to help employees balance their work and family responsibilities. Covered workers should give the employer 30 days notice of a birth or adoption. Employees may take up to 12 weeks of unpaid leave for the birth of a child, an adoption or to care for a close relative. The employee qualifies for normal benefits during the FMLA leave.

After the FMLA leave, employees have the right to return to their original position. An exception is provided for employees in the top 10% pay grade if there is potential for a "grievous economic injury" to the business.

To encourage employers to provide paid family leave to employees, Congress passed the Employer Credit for Paid Family and Medical Leave. The credit is available for years 2018 and 2019. For a paid family leave policy with 50% of salary for two weeks, the credit is 12.5% of wages paid for qualifying employees. It increases by 0.25% for each percent of compensation over 50%, with a maximum credit of 25% of wages paid for qualifying employees. The credit is available to the employer for employees with compensation of $72,000 or less.

Editor's Note: The FMLA and the Employer Credit are both helpful for families. With the increasing number of two-income families in the nation, these laws are particularly important to facilitate better care for newborn and adopted children.

Published October 11, 2019
Previous Articles
IRS Commissioner Rettig After One Year
IRS Reports High Levels of Taxpayer Compliance
IRS Program to Increase Employee Smartphone Security
Making Correct Quarterly Estimated Tax Payments