As Partners in Ministry
We
Can
Help Each Other
Fund a gift annuity and Food for the Hungry will distribute fixed payments to you or your loved one for life
Planned Giving
Automate Planned Giving with Food for the Hungry
We're delighted you stopped by to explore how Food for the Hungry can help with your charitable giving plans. Here you can see the process for giving a non-cash item. You'll also find guidance for structuring gifts through wills, trusts, business interests, gift annuities or retirement plans. We're here to serve you, whether you're thinking about how to give wisely, or you're ready to put a planned gift in place.
Where Would You Like to Begin?
Think First, Then Give


Prepare your mind and heart as you make legacy arrangements.
Learn More
Ways to Support FH


See what assets you can give and learn wise ways to give them.
Learn More
Craft Your Legacy


Make ending poverty in someone's life be part of your legacy.
Learn More
Breaking News
Phone Scams, IRAs and Tax Extensions: The IRS published multiple reminder letters this week. In IR-2017-64 the Service warned tax preparers to watch for phishing emails claiming to be from clients. The latest tactic is for a scammer to send an email to tax preparers with a "last...
Read More
Be Inspired by Other Ministry Partners
Listen to your fellow FH partners share about their legacies.
Tuesday September 22, 2020
Washington News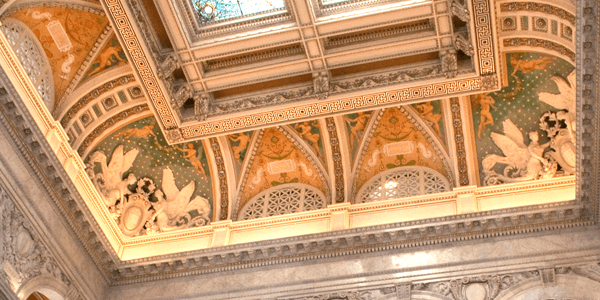 IRA Required Minimum Distributions By December 31
In IR-2019-203, the Service reminded taxpayers born before July 1, 1949 that they should take a required minimum distribution (RMD) by December 31.

The one exception is for IRA owners who turned age 70½ in 2019. These individuals may delay their first RMD until April 1, 2020. However, if they delay the first RMD, they will also need to take a second RMD by December 31, 2020.

RMDs are required for most qualified retirement plans. They apply to three types of IRAs. These are Individual Retirement Arrangements, Simplified Employee Pension (SEP) IRAs and Savings Match Plans for Employees (SIMPLE) IRAs.

The RMDs also apply to 401(k), 403(b) and 457(b) plans. An exception to the RMD withdrawal requirement is a Roth IRA –there are no distribution requirements for this plan as long as the original owner is living.

Most taxpayers take the RMD based upon the Uniform Lifetime Table in IRS Pub. 590-B. This table assumes there is a beneficiary no more than 10 years younger than the IRA owner and calculates a distribution amount based on both ages. If the IRA owner has a spouse more than 10 years younger, a special calculation is applicable.

Owners of multiple IRAs must calculate the RMD for each plan. However, the owner can elect to withdraw the total RMD amount from any IRA plan.

Some employees over age 70½ who are still working and are not major owners of a business may be able to defer RMDs until after retirement. You should consult your tax advisor if this exception applies to you.

Many online calculators are available to determine your RMD. Most large financial companies offer an online determination of the correct amount. RMDs start at approximately 3.8% of the December 31 IRA balance. They increase each year after age 70½. There are online worksheets on IRS.gov that may be helpful.

The IRS also released proposed new IRA distribution tables last month. These new tables may be applicable in 2021. The new tables reflect longer life expectancies and the RMDs in 2021 and later years will be somewhat reduced.

Editor's Note: An excellent way to fulfill an RMD is to give part or all of the IRA payment to a qualified charity. Qualified charitable distributions (QCDs) for individuals over age 70½ may fulfill part or all of your RMD. The QCD is a transfer directly from the IRA custodian to a qualified charity. Up to $100,000 may be transferred in a single year. It is important to act quickly if you plan to do a QCD this year. Your QCD must be completed by December 31, 2019.

Published December 13, 2019
Previous Articles
Passwords Can Protect Data From Identity Thieves
Year-End Preparation for Taxes
Benefits of Bunching Charitable Gifts