As Partners in Ministry
We
Can
Help Each Other
Fund a gift annuity and Food for the Hungry will distribute fixed payments to you or your loved one for life
Planned Giving
Automate Planned Giving with Food for the Hungry
We're delighted you stopped by to explore how Food for the Hungry can help with your charitable giving plans. Here you can see the process for giving a non-cash item. You'll also find guidance for structuring gifts through wills, trusts, business interests, gift annuities or retirement plans. We're here to serve you, whether you're thinking about how to give wisely, or you're ready to put a planned gift in place.
Where Would You Like to Begin?
Think First, Then Give


Prepare your mind and heart as you make legacy arrangements.
Learn More
Ways to Support FH


See what assets you can give and learn wise ways to give them.
Learn More
Craft Your Legacy


Make ending poverty in someone's life be part of your legacy.
Learn More
Breaking News
Phone Scams, IRAs and Tax Extensions: The IRS published multiple reminder letters this week. In IR-2017-64 the Service warned tax preparers to watch for phishing emails claiming to be from clients. The latest tactic is for a scammer to send an email to tax preparers with a "last...
Read More
Be Inspired by Other Ministry Partners
Listen to your fellow FH partners share about their legacies.
Tuesday September 22, 2020
Washington News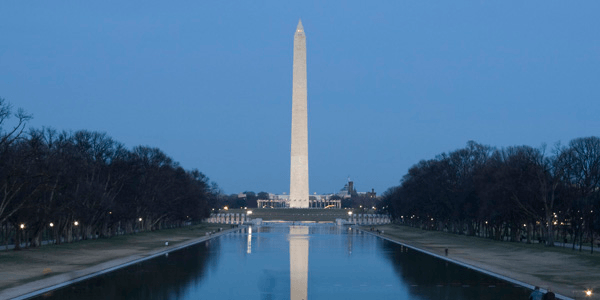 IRS Publishes 2020 Business, Moving, Medical and Charitable Mileage Rates
In Notice 2020-5, the IRS announced mileage rates for use in computing deductability in 2020. The 2020 mileage rate for business is 57.5 cents per mile. The rate is 17 cents per mile for moving and medical travel. For qualified charitable travel, the rate is 14 cents per mile.

Business mileage for employees was previously deductible as a miscellaneous expense. Miscellaneous expense deductions were permitted if they were over 2% of adjusted gross income. However, the Tax Cuts and Jobs Act (TCJA) repealed miscellaneous expense deductions, including the employee business mileage deduction.

Because employee business mileage is not deductible, most employers reimburse their employees for mileage. The employer must be able to show the mileage was an "ordinary and necessary" business expense. Employees should record the date, miles driven, the start and end locations and how the travel relates to their job responsibilities. Reimbursements in 2020 are permitted at a rate of 57.5 cents per mile.

Moving and medical mileage were also affected by the TCJA. Moving mileage is generally not deductible for most taxpayers. An exception is available for active duty military who move due to a permanent change of station. They may deduct 17 cents per mile.

Medical travel is deductible, but subject to a 7.5% floor. If the total medical expenses exceed 7.5% of adjusted gross income, the taxpayer should record the date, miles driven, start and end points and the medical purpose of each trip. It may be helpful to retain receipts to document that medical purpose.

Charitable travel is deductible at 14 cents per mile. Once again, "reliable written records" should include the date, miles, start and end points and the charitable purpose of each trip. Taxpayers will need to itemize to take their mileage and other charitable deductions.

The IRS offers specific guidelines on IRS.gov for deducting charitable travel. The charity work must be real and substantial throughout the trip. Taxpayers may not deduct mileage they have only nominal duties. They may not deduct the value of their time or services. Some types of travel do not qualify. Taxpayers may not deduct their mileage if a significant part of the trip involves recreation or vacation.

Published January 3, 2020
Previous Articles
SECURE Act Creates Potential IRA Beneficiary Problems
Senate Passes SECURE Act to Encourage Saving for Retirement
IRA Required Minimum Distributions By December 31
Passwords Can Protect Data From Identity Thieves