As Partners in Ministry
We
Can
Help Each Other
Fund a gift annuity and Food for the Hungry will distribute fixed payments to you or your loved one for life
Planned Giving
Automate Planned Giving with Food for the Hungry
We're delighted you stopped by to explore how Food for the Hungry can help with your charitable giving plans. Here you can see the process for giving a non-cash item. You'll also find guidance for structuring gifts through wills, trusts, business interests, gift annuities or retirement plans. We're here to serve you, whether you're thinking about how to give wisely, or you're ready to put a planned gift in place.
Where Would You Like to Begin?
Think First, Then Give


Prepare your mind and heart as you make legacy arrangements.
Learn More
Ways to Support FH


See what assets you can give and learn wise ways to give them.
Learn More
Craft Your Legacy


Make ending poverty in someone's life be part of your legacy.
Learn More
Breaking News
Phone Scams, IRAs and Tax Extensions: The IRS published multiple reminder letters this week. In IR-2017-64 the Service warned tax preparers to watch for phishing emails claiming to be from clients. The latest tactic is for a scammer to send an email to tax preparers with a "last...
Read More
Be Inspired by Other Ministry Partners
Listen to your fellow FH partners share about their legacies.
Tuesday September 22, 2020
Washington News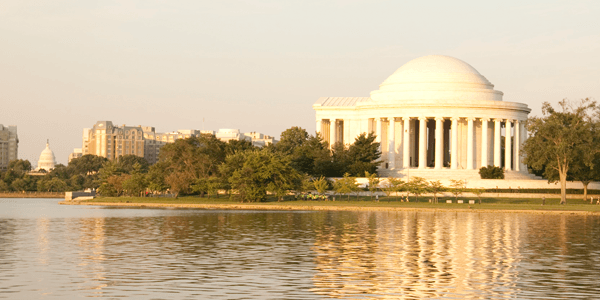 Gig Economy Tax Center Launched
In IR-2020-4, the Service announced the new Gig Economy Tax Center on
IRS.gov
. With the explosive growth of ride-sharing, home rentals and other gig businesses, millions of taxpayers have gig income and new tax obligations.
Ride-sharing, renting your property, selling goods online, renting equipment, providing creative services or freelance work are all parts of the new gig economy. Gig workers must know how to keep records, pay estimated taxes, prepare to file and then file their required tax forms. The Gig Economy Tax Center covers many types of work.
IRS Commissioner Chuck Rettig notes, "The IRS developed this online center to help taxpayers in this emerging segment of the economy. Whether renting out a spare bedroom or providing car rides, we want people to understand the rules so they can stay compliant with their taxes and avoid surprises down the line."
Gig economy workers generally do not receive Forms W-2 or 1099. Many are part-time workers or business entrepreneurs. While most gig workers do not receive IRS reporting forms, their income is taxable.
Keep Records – If you are a gig worker, record all of your income and receipts. You may not receive IRS Form 1099, but your income is still taxable. You must also save all receipts to record your expenses. Your taxable income generally will be your earnings less deductible expenses.
Pay Estimated Tax – Gig workers must make estimated tax payments. The estimated tax payment due dates for each year are April 15, June 15, September 15 and January 15. Use IRS Form 1040-ES to make payments. If the due date specified for a payment occurs on a weekend or a legal holiday, the date moves to the next business day.
Prepare to File – Some businesses may send you forms applicable to your tax situation. These forms should be sent to you by January 31st and may include IRS Form 1099-K, Form 1099-MISC or Form W-2. You will need to use these forms and your personal records to determine your gig economy income. Your qualified business, travel, car and other expenses are subtracted from income to determine your taxable income. You may also benefit from the Qualified Business Income Deduction.
File Your Return – You will file IRS Form 1040 as an independent contractor. Attach Schedule SE to your Form 1040 and pay the applicable Self-Employment Tax. You may be able to use the IRS Free File software on IRS.gov to prepare and file your tax returns.
Published January 10, 2020
Previous Articles
IRS Publishes 2020 Business, Moving, Medical and Charitable Mileage Rates
SECURE Act Creates Potential IRA Beneficiary Problems
Senate Passes SECURE Act to Encourage Saving for Retirement
IRA Required Minimum Distributions By December 31