As Partners in Ministry
We
Can
Help Each Other
Fund a gift annuity and Food for the Hungry will distribute fixed payments to you or your loved one for life
Planned Giving
Automate Planned Giving with Food for the Hungry
We're delighted you stopped by to explore how Food for the Hungry can help with your charitable giving plans. Here you can see the process for giving a non-cash item. You'll also find guidance for structuring gifts through wills, trusts, business interests, gift annuities or retirement plans. We're here to serve you, whether you're thinking about how to give wisely, or you're ready to put a planned gift in place.
Where Would You Like to Begin?
Think First, Then Give


Prepare your mind and heart as you make legacy arrangements.
Learn More
Ways to Support FH


See what assets you can give and learn wise ways to give them.
Learn More
Craft Your Legacy


Make ending poverty in someone's life be part of your legacy.
Learn More
Breaking News
Phone Scams, IRAs and Tax Extensions: The IRS published multiple reminder letters this week. In IR-2017-64 the Service warned tax preparers to watch for phishing emails claiming to be from clients. The latest tactic is for a scammer to send an email to tax preparers with a "last...
Read More
Be Inspired by Other Ministry Partners
Listen to your fellow FH partners share about their legacies.
Tuesday September 22, 2020
Washington News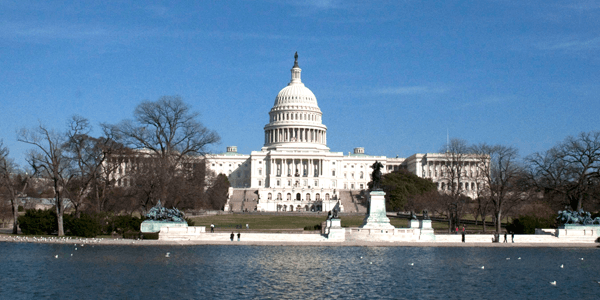 Free File for 2019 Tax Returns
As the tax filing season moves into focus, the Service announced the Free File program is available on
IRS.gov
. The Free File program has served 57 million taxpayers since 2003. Ten tax software companies and the IRS offer free tax-preparation software for 2019 returns.
Free File is available for taxpayers with adjusted gross incomes of $69,000 or less. IRS Commissioner Chuck Rettig notes, "Free File online products offer free federal tax return preparation, free electronic filing and free direct deposit of refunds to help get your money faster. The IRS has worked to improve the program for this year, and we encourage taxpayers to visit
IRS.gov
and consider using the Free File option to get a head start on tax season."
There are four steps in order to use Free File.
Go To IRS.gov – Select Do Your Taxes for Free, then select Choose a Free File Online Product.
Choose a Tax Provider – Review the 10 providers and select one. Some providers may have different income limits that are below the $69,000 maximum.
Complete the Return – Follow the links to your selected tax provider and begin your return. You will need your income, financial and deduction records.
File Your Return – After completing your return, use electronic filing for the quickest refund. If you owe income tax, there are several electronic payment options.
Free File is an excellent option for first–time filers, active duty military members and seniors. Many first–time filers are young and have incomes below the $69,000 level. IRS Wage and Investment Division Commissioner Ken Corbin notes, "Doing your taxes may seem a bit overwhelming, but it is not. Free File does the hard work for you. The software finds the right forms, finds any tax benefits and does all the math."
Active duty military personnel have specific rules for housing, travel, permanent change of station and service in combat zones. Rettig notes, "The IRS takes special steps to help military members and their families with their taxes, and the Free File program is part of that effort. Almost 10% of the IRS workforce are veterans. We greatly appreciate the service to the nation of every veteran and their supportive families, and we will do all we can to assist them."
Seniors are also frequent users of Free File. Most providers now offer a new option –– IRS Form 1040–SR for seniors. Corbin notes, "When you are on a fixed income, every penny saved matters. With Free File, you can save lots of pennies. Free File also does all the hard work for you. It finds the right forms, benefits, and does all the math."
Published January 17, 2020
Previous Articles
Gig Economy Tax Center Launched
IRS Publishes 2020 Business, Moving, Medical and Charitable Mileage Rates
SECURE Act Creates Potential IRA Beneficiary Problems
Senate Passes SECURE Act to Encourage Saving for Retirement