As Partners in Ministry
We
Can
Help Each Other
Fund a gift annuity and Food for the Hungry will distribute fixed payments to you or your loved one for life
Planned Giving
Automate Planned Giving with Food for the Hungry
We're delighted you stopped by to explore how Food for the Hungry can help with your charitable giving plans. Here you can see the process for giving a non-cash item. You'll also find guidance for structuring gifts through wills, trusts, business interests, gift annuities or retirement plans. We're here to serve you, whether you're thinking about how to give wisely, or you're ready to put a planned gift in place.
Where Would You Like to Begin?
Think First, Then Give


Prepare your mind and heart as you make legacy arrangements.
Learn More
Ways to Support FH


See what assets you can give and learn wise ways to give them.
Learn More
Craft Your Legacy


Make ending poverty in someone's life be part of your legacy.
Learn More
Breaking News
Phone Scams, IRAs and Tax Extensions: The IRS published multiple reminder letters this week. In IR-2017-64 the Service warned tax preparers to watch for phishing emails claiming to be from clients. The latest tactic is for a scammer to send an email to tax preparers with a "last...
Read More
Be Inspired by Other Ministry Partners
Listen to your fellow FH partners share about their legacies.
Tuesday September 22, 2020
Washington News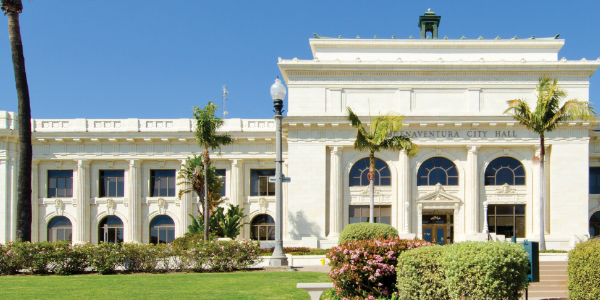 IRS Provides a Tax Preparation Tip
In IR–2020–17, the Service warned taxpayers about "ghost" preparers who are not willing to sign returns. Some "ghost" preparers promise large refunds from these tax returns.
Under federal law, a tax preparer must have an IRS Preparer Tax Identification Number (PTIN). A paid preparer must sign each return and include his or her PTIN.
If a tax preparer is not willing to sign the return, consumers should be on guard. This is particularly a risk if the tax preparer promises a large refund or if a preparation fee is based on the size of the refund.
Your ghost preparer may also have one or more of the following red flags.
Requires payment in cash
Pads income to qualify for tax credits
Fakes deductions to increase refund
Sends refunds to the preparer's bank account
Information on selecting a tax preparer is available on
IRS.gov
. The IRS provides a Choosing a Tax Professional page, which explains how to review your preparer's credentials. There also is a Directory of Federal Tax Return Preparers.
Every taxpayer should review their Form 1040 before it is filed. Your tax preparer should be willing to answer any questions that you may have. Because most tax returns and refunds are handled through electronic methods, double check the return for your correct bank account and bank routing numbers.
Editor's Note:
If you believe your tax preparer is not following proper rules, the IRS offers Form 14157, Complaint: Tax Return Preparer. If a tax preparer files your return without your knowledge or consent, file Form 14157A, Tax Return Preparer Fraud or Misconduct Affidavit.
Published January 24, 2020
Previous Articles
Free File for 2019 Tax Returns
Gig Economy Tax Center Launched
IRS Publishes 2020 Business, Moving, Medical and Charitable Mileage Rates
SECURE Act Creates Potential IRA Beneficiary Problems