As Partners in Ministry
We
Can
Help Each Other
Fund a gift annuity and Food for the Hungry will distribute fixed payments to you or your loved one for life
Planned Giving
Automate Planned Giving with Food for the Hungry
We're delighted you stopped by to explore how Food for the Hungry can help with your charitable giving plans. Here you can see the process for giving a non-cash item. You'll also find guidance for structuring gifts through wills, trusts, business interests, gift annuities or retirement plans. We're here to serve you, whether you're thinking about how to give wisely, or you're ready to put a planned gift in place.
Where Would You Like to Begin?
Think First, Then Give


Prepare your mind and heart as you make legacy arrangements.
Learn More
Ways to Support FH


See what assets you can give and learn wise ways to give them.
Learn More
Craft Your Legacy


Make ending poverty in someone's life be part of your legacy.
Learn More
Breaking News
Phone Scams, IRAs and Tax Extensions: The IRS published multiple reminder letters this week. In IR-2017-64 the Service warned tax preparers to watch for phishing emails claiming to be from clients. The latest tactic is for a scammer to send an email to tax preparers with a "last...
Read More
Be Inspired by Other Ministry Partners
Listen to your fellow FH partners share about their legacies.
Tuesday September 22, 2020
Washington News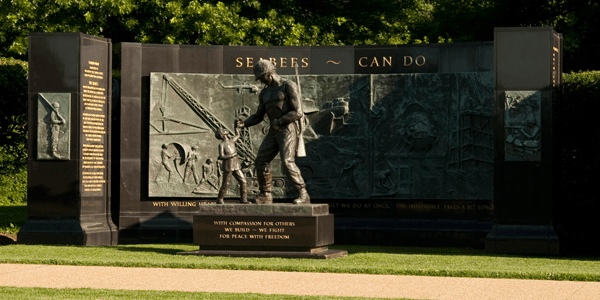 IRS Launches 2020 Tax Filing Season
On January 27, 2020, the Internal Revenue Service opened the 2020 tax filing season. The deadline for filing a 2019 tax return is Wednesday, April 15, 2020.

The IRS anticipates receiving 150 million individual tax returns. Most returns will be filed prior to the April 15 deadline, but some taxpayers may choose to extend their filing date until October, 15, 2020. Taxpayers on extension must pay the appropriate amount of tax due on April 15, even though their filing date will be delayed until October.

IRS Commissioner Chuck Rettig stated, "The IRS workforce has worked for nearly a year to prepare for the opening of tax season. Our dedicated employees are committed to help the taxpayers, process tax returns and serve the nation – not just through the April 15 tax deadline but throughout the year."

The IRS anticipates that about 90% of returns will be filed electronically. It encourages electronic filing because it is the fastest and safest way to file an accurate tax return and promptly receive a refund.

Rettig continued, "The IRS reminds taxpayers there are many options to get help. Our website has round-the-clock information available and is the fastest way to get assistance. We have made improvements to the Free File program and filing electronically with direct deposit remains the best way to speed refunds and minimize errors."

Virtual currencies received new IRS attention this year. For taxpayers who bought or sold a virtual currency in 2019 must file Schedule 1, Additional Income and Adjustments to Income. Taxpayers must have documentation to show the purchase, exchange, sale or other transfer of the virtual currency. Finally, taxpayers must substantiate the fair market value determination of any virtual currency transactions.

Rettig noted, "Virtual currency is an important addition to the 1040 this year. This emerging area is a priority for the IRS, and we want to help taxpayers understand their obligations involving virtual currency. We will also take steps to ensure fair enforcement of the tax laws for those who do not follow the rules involving virtual currency."

A new form for taxpayers age 65 and older is IRS Form 1040–SR. This form is designed for seniors with larger print. It allows reporting of investment income, Social Security, distributions from retirement plans and annuities. There is a helpful standard deduction chart on Form 1040–SR.

Approximately 90% of taxpayers will use tax software to file their 2019 returns. The IRS reminds senior taxpayers that they can use Free File, benefit from the Volunteer Income Tax Assistance (VITA) program or be assisted through the Tax Counseling for the Elderly (TCE) program. The Free File online program is a consortium of 10 software companies that offer free software for many individuals.

Taxpayers with income of $69,000 or less in 2019 are permitted to use the Free File program. There is a "lookup tool" on IRS.gov that helps taxpayers select one of the 10 Free File programs. Each program has its own eligibility standard. Some of the tax return software programs are available in Spanish.

The IRS urges taxpayers to gather all necessary forms before filing their 2019 returns. Employers will send out IRS Forms W–2. Taxpayers will receive Forms 1099 from banks, financial institutions and similar organizations. Most of these forms arrive by mail during late January.

The IRS plans to issue refunds within 21 days after a taxpayer files his or her return. Taxpayers who file electronically will receive refunds more quickly. However, the IRS notes that it cannot by law issue refunds for the Earned Income Tax Credit (EITC) or the Additional Child Tax Credit (ACTC) until mid-February. Most of the EITC/ACTC refunds are expected to be available during the month of March.

Published January 31, 2020
Previous Articles
IRS Provides a Tax Preparation Tip
Free File for 2019 Tax Returns
Gig Economy Tax Center Launched
IRS Publishes 2020 Business, Moving, Medical and Charitable Mileage Rates