As Partners in Ministry
We
Can
Help Each Other
Fund a gift annuity and Food for the Hungry will distribute fixed payments to you or your loved one for life
Planned Giving
Automate Planned Giving with Food for the Hungry
We're delighted you stopped by to explore how Food for the Hungry can help with your charitable giving plans. Here you can see the process for giving a non-cash item. You'll also find guidance for structuring gifts through wills, trusts, business interests, gift annuities or retirement plans. We're here to serve you, whether you're thinking about how to give wisely, or you're ready to put a planned gift in place.
Where Would You Like to Begin?
Think First, Then Give


Prepare your mind and heart as you make legacy arrangements.
Learn More
Ways to Support FH


See what assets you can give and learn wise ways to give them.
Learn More
Craft Your Legacy


Make ending poverty in someone's life be part of your legacy.
Learn More
Breaking News
Phone Scams, IRAs and Tax Extensions: The IRS published multiple reminder letters this week. In IR-2017-64 the Service warned tax preparers to watch for phishing emails claiming to be from clients. The latest tactic is for a scammer to send an email to tax preparers with a "last...
Read More
Be Inspired by Other Ministry Partners
Listen to your fellow FH partners share about their legacies.
Friday April 3, 2020
Washington News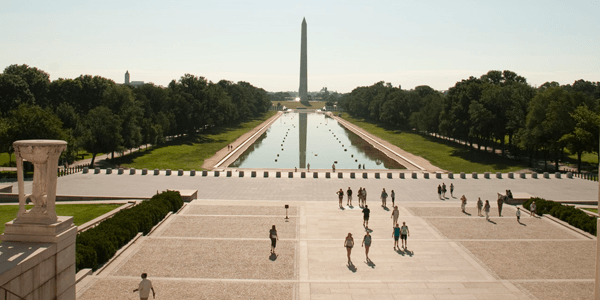 Peak IRS Filing Season after Presidents Day Holiday
The two weeks after Presidents Day is usually peak IRS filing season. The IRS reports that the number of tax returns and refunds is down slightly from last year. As of February 7, 2020, the IRS had issued 10.83 million refunds. This is down from the 11.38 million refunds issued at this time last year. The total refunds issued were $21.16 billion, down 4.6% compared with $22.18 billion distributed by February 8, 2019.
However, the average refund was slightly higher. The average refund as of February 7, 2020, was $1,952. This is up from $1,949 at this time last year.
Most tax returns so far have been e-filed. Self–preparers e-filed approximately 17.18 million returns as of February 7. This is up 3.5% compared with last year.
Tax professionals e-filed 10.59 million returns as of February 7, 2020. This number is down 3.7% compared with last year.
In IR-2020-30, the IRS offered tax tips and urged taxpayers to avoid the late February tax rush.
IRS.gov to Track Refunds - The IRS reports that nine out of ten refunds are issued within 21 days. You can use the "Where's My Refund?" tool on IRS.gov or the IRS2Go app to check your refund status. You also can call the IRS refund hotline at 800–829–1954.
Earned Income Tax Credit (EITC) or the Additional Child Tax Credit (ACTC) - If you qualify for the EITC or ACTC, you also may use the "Where's My Refund?" tool to track refunds. The EITC and ACTC refunds cannot be issued before February 15. Most of these refunds will be available by the first week of March.
Tax Help or Tax Questions - If you have questions about taxation, there are multiple tools on IRS.gov that will help you. You can use the Interactive Tax Assistant, Tax Topics, Frequently Asked Questions or Tax Trails for quick and useful answers.
Free Tax Software - The IRS Free File program is available for taxpayers with 2019 incomes under $69,000. If you are a taxpayer who qualifies, go to IRS.gov and select a Free File software program to complete your taxes.
Trusted Tax Professional - If you would like help finding a tax professional, visit IRS.gov. There is guidance on how to select a qualified tax professional on IRS.gov/chooseataxpro.
Published February 14, 2020
Previous Articles
IRS launches Identity Theft Central
IRS Launches 2020 Tax Filing Season
IRS Provides a Tax Preparation Tip
Free File for 2019 Tax Returns