As Partners in Ministry
We
Can
Help Each Other
Fund a gift annuity and Food for the Hungry will distribute fixed payments to you or your loved one for life
Planned Giving
Automate Planned Giving with Food for the Hungry
We're delighted you stopped by to explore how Food for the Hungry can help with your charitable giving plans. Here you can see the process for giving a non-cash item. You'll also find guidance for structuring gifts through wills, trusts, business interests, gift annuities or retirement plans. We're here to serve you, whether you're thinking about how to give wisely, or you're ready to put a planned gift in place.
Where Would You Like to Begin?
Think First, Then Give


Prepare your mind and heart as you make legacy arrangements.
Learn More
Ways to Support FH


See what assets you can give and learn wise ways to give them.
Learn More
Craft Your Legacy


Make ending poverty in someone's life be part of your legacy.
Learn More
Breaking News
Phone Scams, IRAs and Tax Extensions: The IRS published multiple reminder letters this week. In IR-2017-64 the Service warned tax preparers to watch for phishing emails claiming to be from clients. The latest tactic is for a scammer to send an email to tax preparers with a "last...
Read More
Be Inspired by Other Ministry Partners
Listen to your fellow FH partners share about their legacies.
Friday April 3, 2020
Washington News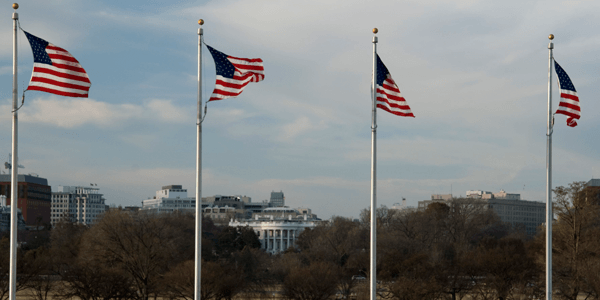 Virtual Tax Service Safety
Millions of taxpayers are gathering data and preparing to do their returns. Many are using smartphones, laptops, tablets and other devices to file. A growing number of taxpayers this year will use virtual tax services to complete their returns.
Several large tax-preparation companies offer a virtual service. Many taxpayers appreciate the convenience of using a smartphone for tax return preparation. There are multiple benefits for virtual tax preparation services.
Convenience — There is no need for you to appear in person. Use a smartphone to scan and send W–2 Forms and other tax preparation documents. Your virtual service contact will prepare your tax returns based upon the forms you submit.
Contact — Your tax return is completed by a member of the staff of the large tax-preparation company. The virtual service staff will usually have training similar to the other staff who are working in person with taxpayers.
Communication — Most companies offer the ability for you to communicate with your tax preparer through a secure computer or phone line.
Cost — There are different plans and costs for an individual, a parent with children or a business owner. Most companies have an added cost to complete a state tax return. All costs should be disclosed when you start the tax return process.
Timing — After you upload your W–2 Forms and your related tax documents, most companies will complete and be ready to electronically file your return within 5 to 10 days.
Security — Your documents can be transferred through a secure messaging platform. Most companies use two–factor authentication with an authentication code sent to your smartphone. You should ask for a basic overview of the security features when starting the tax return process.
Editor's Note:
Several companies now offer virtual tax service. You can use your favorite search engine to locate a "virtual tax service" vendor. Because virtual tax services are a fairly new concept, it is best to work with a large national company. These large national companies all have a security team that is continually exploring ways to reduce risks for taxpayers.
Published February 21, 2020
Previous Articles
Peak IRS Filing Season after Presidents Day Holiday
IRS launches Identity Theft Central
IRS Launches 2020 Tax Filing Season
IRS Provides a Tax Preparation Tip