As Partners in Ministry
We
Can
Help Each Other
Fund a gift annuity and Food for the Hungry will distribute fixed payments to you or your loved one for life
Planned Giving
Automate Planned Giving with Food for the Hungry
We're delighted you stopped by to explore how Food for the Hungry can help with your charitable giving plans. Here you can see the process for giving a non-cash item. You'll also find guidance for structuring gifts through wills, trusts, business interests, gift annuities or retirement plans. We're here to serve you, whether you're thinking about how to give wisely, or you're ready to put a planned gift in place.
Where Would You Like to Begin?
Think First, Then Give


Prepare your mind and heart as you make legacy arrangements.
Learn More
Ways to Support FH


See what assets you can give and learn wise ways to give them.
Learn More
Craft Your Legacy


Make ending poverty in someone's life be part of your legacy.
Learn More
Breaking News
Phone Scams, IRAs and Tax Extensions: The IRS published multiple reminder letters this week. In IR-2017-64 the Service warned tax preparers to watch for phishing emails claiming to be from clients. The latest tactic is for a scammer to send an email to tax preparers with a "last...
Read More
Be Inspired by Other Ministry Partners
Listen to your fellow FH partners share about their legacies.
Friday April 3, 2020
Washington News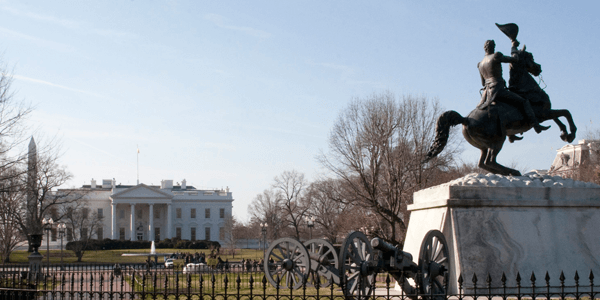 IRS Publishes Fact Sheet on New Retirement Options
On December 20, 2019, the SECURE Act was enacted. It was designed to encourage Americans to increase their retirement savings. There are many provisions that will allow IRA owners and other workers to increase their retirement benefits.

Contributions to a Traditional IRA –– In 2020, you can contribute $6,000 of earned income to an IRA and qualify for a deduction. If you are over age 50, you can contribute a "catch up" amount of $1,000, for a total contribution of $7,000. Prior to 2020, workers over age 70½ were not permitted to make an IRA contribution. For tax year 2020 and later years, there is no age limit and most workers can continue to make IRA contributions. IRA contributions are limited in some cases for high income workers who have a workplace plan.

Distributions Can Start Later –– IRA rules generally require individuals to wait until age 59½ to start taking distributions. Individuals are subject to required minimum distributions (RMDs) after age 70½, if they reached that age during 2019. However, individuals who reach age 70½ after January 1, 2020, will have an RMD age of 72. For example, an IRA owner turns age 70½ in 2020 and is age 72 on July 4, 2021. He or she is required to take an initial RMD for 2021 by April 1, 2022. The RMD for 2022 must be taken on or before December 31, 2022.

Birth or Adoption of a Child –– If you are an IRA owner or have a 401(k) or 403(b) plan, you may withdraw up to $5,000 for the birth or adoption of a child. You will pay the normal income tax on a traditional IRA withdrawal, but it will not be subject to the 10% penalty tax on early distributions. Your $5,000 withdrawal must be made within one year after a child is born or the adoption is finalized.

New Rules for Designated Beneficiaries –– IRA and other retirement plans are usually distributed to a designated beneficiary. Prior to 2020, most designated beneficiaries could take distributions over their life expectancy. For IRA owners who pass away during 2020 or later years, most beneficiaries must withdraw the entire IRA within 10 years. There are exceptions to the 10-year payout rule for surviving spouses, minor children, people who are disabled or chronically ill and those who are not more than 10 years younger than the IRA owner who passed away.

529 Qualified Tuition Plans –– It is possible to contribute up to five annual exclusion amounts ($15,000 multiplied by 5 equals $75,000 in 2020) to a qualified tuition program, also known as a 529 plan. The plan contributions are after-tax funds, but will grow tax-free and may be distributed to a student tax-free for qualified educational expenses. The 529 plan now also permits a lifetime withdrawal of up to $10,000 for student loan repayments for a designated beneficiary or his or her sibling.

There are other changes in the SECURE Act that affect individuals and businesses. These include the "kiddie tax," various disaster relief provisions and extensions of some business benefits. However, the primary purpose of the SECURE Act is to encourage Americans to have more substantial retirement savings.

Published February 28, 2020
Previous Articles
Peak IRS Filing Season after Presidents Day Holiday
IRS launches Identity Theft Central
IRS Launches 2020 Tax Filing Season