As Partners in Ministry
We
Can
Help Each Other
Fund a gift annuity and Food for the Hungry will distribute fixed payments to you or your loved one for life
Planned Giving
Automate Planned Giving with Food for the Hungry
We're delighted you stopped by to explore how Food for the Hungry can help with your charitable giving plans. Here you can see the process for giving a non-cash item. You'll also find guidance for structuring gifts through wills, trusts, business interests, gift annuities or retirement plans. We're here to serve you, whether you're thinking about how to give wisely, or you're ready to put a planned gift in place.
Where Would You Like to Begin?
Think First, Then Give


Prepare your mind and heart as you make legacy arrangements.
Learn More
Ways to Support FH


See what assets you can give and learn wise ways to give them.
Learn More
Craft Your Legacy


Make ending poverty in someone's life be part of your legacy.
Learn More
Breaking News
Phone Scams, IRAs and Tax Extensions: The IRS published multiple reminder letters this week. In IR-2017-64 the Service warned tax preparers to watch for phishing emails claiming to be from clients. The latest tactic is for a scammer to send an email to tax preparers with a "last...
Read More
Be Inspired by Other Ministry Partners
Listen to your fellow FH partners share about their legacies.
Friday April 3, 2020
Washington News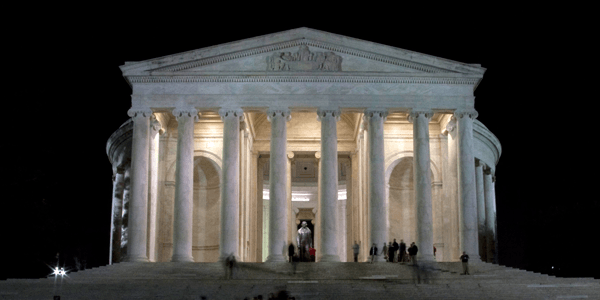 Free Help For Tax Returns
On March 3, 2020, the Service published a Tax Time Guide letter to explain how taxpayers can receive free assistance with filing their income tax returns. There are 11,000 volunteer locations nationwide. During 2019, volunteers helped over 3.5 million taxpayers prepare their returns.
The Volunteer Income Tax Assistance (VITA) program offers assistance for taxpayers who make $56,000 or less, elderly individuals, those with disabilities or a person with limited English proficiency. The Tax Counseling for the Elderly (TCE) program is similar in operation and will assist individuals age 60 or older. The volunteers for these centers receive training in tax preparation and learn about tax credits that are most frequently applicable, including the Earned Income Tax Credit (EITC) or the Child Tax Credit (CTC).
The EITC is an important credit for workers who earned $55,952 or less in 2019. The EITC transferred $61 billion to taxpayers in 2019. The average EITC amount was $2,504. A maximum amount for a family with children could be $6,557.
To locate a VITA or TCE site, use the tool available on
IRS.gov
. You may also find a location on the IRS2GO app or by calling 800–906–9887. Select locations also have assistance available in languages such as Chinese, Mandarin, Hindi, Korean, Russian, Spanish, Tagalong and Vietnamese.
There are multiple items that a taxpayer must bring to obtain assistance at one of the volunteer locations:
Proof of identification with a photo ID
Social Security cards or an Individual Taxpayer Indentification Number for the taxpayer, spouse and dependents
Proof of foreign status, if applicable
Birthdates for the taxpayer, spouse and dependents
Wage and earnings statements, such as Form W–2, Form 1099–R or Form 1099–MISC
Interest and dividend statements from banks
A copy of 2018 federal and state tax returns
A blank check to prove bank account routing and account numbers
If filing a joint return electronically, both spouses must be present
If the taxpayers has used day care services, the provider's tax ID number, such as a Social Security number or a business Employer Identification Number
Form 1095–A Health Insurance Marketplace Statement to reconcile any advance payments of the Premium Tax Credit
Published March 6, 2020
Previous Articles
IRS Publishes Fact Sheet on New Retirement Options
Peak IRS Filing Season after Presidents Day Holiday
IRS launches Identity Theft Central