As Partners in Ministry
We
Can
Help Each Other
Fund a gift annuity and Food for the Hungry will distribute fixed payments to you or your loved one for life
Planned Giving
Automate Planned Giving with Food for the Hungry
We're delighted you stopped by to explore how Food for the Hungry can help with your charitable giving plans. Here you can see the process for giving a non-cash item. You'll also find guidance for structuring gifts through wills, trusts, business interests, gift annuities or retirement plans. We're here to serve you, whether you're thinking about how to give wisely, or you're ready to put a planned gift in place.
Where Would You Like to Begin?
Think First, Then Give


Prepare your mind and heart as you make legacy arrangements.
Learn More
Ways to Support FH


See what assets you can give and learn wise ways to give them.
Learn More
Craft Your Legacy


Make ending poverty in someone's life be part of your legacy.
Learn More
Breaking News
Phone Scams, IRAs and Tax Extensions: The IRS published multiple reminder letters this week. In IR-2017-64 the Service warned tax preparers to watch for phishing emails claiming to be from clients. The latest tactic is for a scammer to send an email to tax preparers with a "last...
Read More
Be Inspired by Other Ministry Partners
Listen to your fellow FH partners share about their legacies.
Friday April 3, 2020
Washington News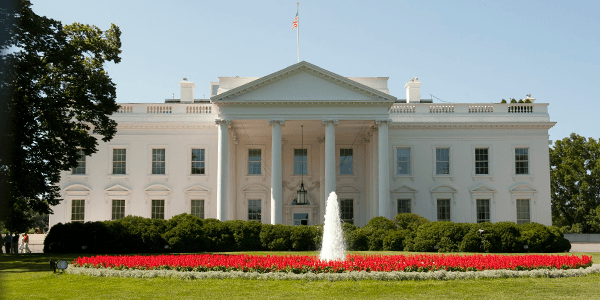 Second Coronavirus Relief Bill
The number of coronavirus cases in the USA is growing. Treasury Secretary Steven Mnuchin and Speaker of the House Nancy Pelosi have reached a deal over a second coronavirus relief bill. Speaker Pelosi stated that the key part of the bill is "testing, testing, testing." She expressed an intention to vote on the bill on March 13, 2020.
Senate Majority Leader Mitch McConnell indicated the Senate will consider the new coronavirus relief bill the week of March 16. If the House and Senate agree on a second coronavirus relief bill, it could be enacted very quickly.
There are four main provisions for the potential coronavirus relief bill. These have been released to the media, but there is still discussion underway about the final bill language. The four areas are free testing, paid sick leave, food assistance and a payroll tax reduction.
Free Testing – The federal government would offer free virus testing for all Americans. This would also include those who do not have health insurance. Members of both parties recognize that the coronavirus problem can be contained only if there is widespread and readily-available testing.
Paid Sick Leave – All employers would be required to provide up to two weeks of paid sick leave. While many Americans have sick leave at work, some individuals are gig workers or self-employed and do not have two weeks of sick leave benefits. Because the coronavirus quarantine is 14 days, it is important to provide sick leave to all individuals so those with actual or potential infections can complete the required two-week quarantine.
Food Assistance – The bill envisions assistance for meals for seniors, student lunches and food banks. Nonprofits and military reserve units are already providing food assistance to individuals who are quarantined.
Payroll Tax Reduction – The President has stated he desires to enact a payroll tax reduction between March and the end of 2020. Some Members of Congress are concerned that the payroll tax reduction would not provide a substantial benefit to low income workers. The House and Senate negotiators will be discussing whether or not to include a payroll tax reduction in the bill.
Editor's Note:
With the rapid increase in the number of coronavirus confirmed cases, increased testing is a high priority. However, there will be large numbers of individuals who are in a 14-day home quarantine. The paid sick leave and food benefits are important to respond to the scale of this potential problem.
Published March 13, 2020
Previous Articles
IRS Publishes Fact Sheet on New Retirement Options
Peak IRS Filing Season after Presidents Day Holiday