As Partners in Ministry
We
Can
Help Each Other
Fund a gift annuity and Food for the Hungry will distribute fixed payments to you or your loved one for life
Planned Giving
Automate Planned Giving with Food for the Hungry
We're delighted you stopped by to explore how Food for the Hungry can help with your charitable giving plans. Here you can see the process for giving a non-cash item. You'll also find guidance for structuring gifts through wills, trusts, business interests, gift annuities or retirement plans. We're here to serve you, whether you're thinking about how to give wisely, or you're ready to put a planned gift in place.
Where Would You Like to Begin?
Think First, Then Give


Prepare your mind and heart as you make legacy arrangements.
Learn More
Ways to Support FH


See what assets you can give and learn wise ways to give them.
Learn More
Craft Your Legacy


Make ending poverty in someone's life be part of your legacy.
Learn More
Breaking News
Phone Scams, IRAs and Tax Extensions: The IRS published multiple reminder letters this week. In IR-2017-64 the Service warned tax preparers to watch for phishing emails claiming to be from clients. The latest tactic is for a scammer to send an email to tax preparers with a "last...
Read More
Be Inspired by Other Ministry Partners
Listen to your fellow FH partners share about their legacies.
Tuesday June 2, 2020
Washington News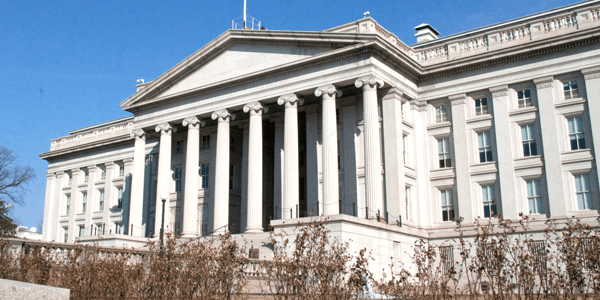 CARES Act Benefits for Individuals and Businesses
The Coronavirus Aid, Relief, and Economic Security Act (CARES Act) includes benefits for individuals and businesses. During the week of April 13, the IRS will start to send Americans checks of $1,200 per individual, $2,400 per married couple, and $500 per dependent child. However, there are many other tax benefits for individuals and businesses.
Delayed 2019 Tax Deadlines - The usual tax deadline is April 15, 2020. With most of the nation in lockdown and many taxpayers unable to visit with their tax preparers, the IRS decided to delay tax filing and payments until July 15. The delay for both filing and tax payments generally applies to individuals, business entities, trusts, estates and nonprofit organizations.
IRA and HSA Contributions - If you have an individual retirement account (IRA) or health savings account (HSA), your funding payments for year 2019 may normally be made until April 15, 2020. However, the CARES Act extends the contribution deadline to July 15, 2020.
$100,000 IRA Loans - Individuals may borrow up to $100,000 from an IRA in 2020. This IRA loan is called a Coronavirus Distribution (CVD). The IRA owner who borrows up to $100,000 may recontribute that amount to the IRA without penalty if the funds are recontributed within three years of the date of withdrawal. There also will be no penalty for IRA owners below age 59½ making withdrawals if certain criteria are met.
Waiver of IRA RMDs - Retirement plan owners over age 72 must take a required minimum distribution (RMD) each year from an IRA or other qualified retirement plan. For 2020, the RMD is waived. Because the 2020 RMD is calculated based on the December 31, 2019 value and the markets were at a higher level at that time, Congress determined it would be unfair to require IRA owners to sell securities in a down market in order to take their RMDs. Therefore, the 2020 RMD is not required to be distributed. The 2020 RMD waiver also applies to inherited IRAs. The RMD for IRA owners will resume in 2021.
Paycheck Protection Program (PPP) Loans - Small businesses and nonprofits can receive loan–grants for eight weeks of payroll. In essence, the federal government will cover the payroll for a small business or nonprofit for eight weeks. Editor's Note: The loan–grants could save the jobs of three to seven million small business and nonprofit employees.
Payroll Tax Deferral - Businesses may defer payment of the 6.2% employer portion of FICA tax on the first $137,700 of 2020 wages. The deferred payroll tax must be repaid with one-half of the payment due by December 31, 2021, and the balance due by December 31, 2022. Self–employed individuals may defer half of their payroll taxes. This benefit is not permitted for businesses or individuals who receive a PPP Loan.
Employee Retention Tax Credit - Businesses that are impacted by COVID-19 may take a 50% payroll credit, with a limit of $10,000 per employee. This credit is not available if the business has another Small Business Administration (SBA) loan or credit, including a PPP Laon.
File Amended Returns - Businesses with 2020 net operating losses may file amended returns and carry back losses up to five years. Editor's Note: Restaurants, airlines, trains, bus lines, hotels, and a million small businesses are devastated due to the coronavirus lockdown. Many of these businesses have major losses in 2020. These businesses will be able to carryback the losses and apply for IRS tax refunds.
Editor's Note:
The $2.2 trillion CARES Act is unprecedented in American history. Never before in a period of one month have there been nearly 17 million new unemployed individuals. Congress is moving quickly to attempt to save as many jobs as possible.
Published April 10, 2020
Previous Articles
CARES Act Rebate Checks to Start Week of April 13
CARES Act - Checks to Individuals
Coronavirus Rebate Checks Proposed
Second Coronavirus Relief Bill