As Partners in Ministry
We
Can
Help Each Other
Fund a gift annuity and Food for the Hungry will distribute fixed payments to you or your loved one for life
Planned Giving
Automate Planned Giving with Food for the Hungry
We're delighted you stopped by to explore how Food for the Hungry can help with your charitable giving plans. Here you can see the process for giving a non-cash item. You'll also find guidance for structuring gifts through wills, trusts, business interests, gift annuities or retirement plans. We're here to serve you, whether you're thinking about how to give wisely, or you're ready to put a planned gift in place.
Where Would You Like to Begin?
Think First, Then Give


Prepare your mind and heart as you make legacy arrangements.
Learn More
Ways to Support FH


See what assets you can give and learn wise ways to give them.
Learn More
Craft Your Legacy


Make ending poverty in someone's life be part of your legacy.
Learn More
Breaking News
Phone Scams, IRAs and Tax Extensions: The IRS published multiple reminder letters this week. In IR-2017-64 the Service warned tax preparers to watch for phishing emails claiming to be from clients. The latest tactic is for a scammer to send an email to tax preparers with a "last...
Read More
Be Inspired by Other Ministry Partners
Listen to your fellow FH partners share about their legacies.
Tuesday June 2, 2020
Washington News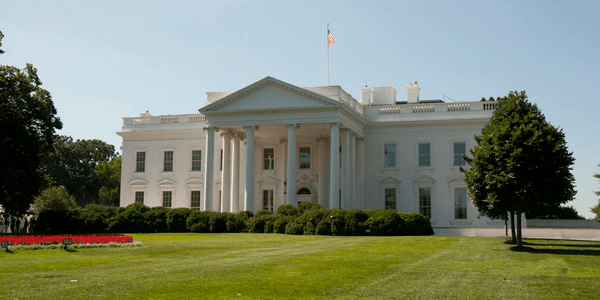 Updated IRS Answers on Stimulus Payments
On May 6, 2020, the IRS published new information about the Economic Impact Payments ("Payments") under the Coronavirus Aid, Relief and Economic Security Act (CARES Act).
The electronic Payments of up to $1,200 per individual and $2,400 per married couple began in April. Paper checks to eligible recipients are being sent in May. The IRS has updated its frequently asked questions (FAQs) to cover eligibility, steps for scam protection, requests for Payments and how to determine the correct Payment amounts.
Who is eligible? There are income limits based on your 2018 or 2019 tax returns. If your adjusted gross income (AGI) is up to $75,000 for an individual or $150,000 for a married couple filing jointly, you will qualify for payments. There will be partial payments for incomes up to $99,000 for individuals and $198,000 for married couples.
Who is not eligible? High-income earners will not qualify for stimulus Payments. Individuals with incomes over $99,000 and married couples with incomes over $198,000 will not receive a Payment. Individuals claimed as dependents on your return will not receive their own payment, but may increase your payment amount. Individuals who do not have a Social Security Number or are nonresident aliens will not qualify.
Do you need to take action? If you filed a 2018 or 2019 tax return, no actions should be required. If you do not file tax returns but receive Social Security or Railroad Retirement payments, you also do not need to take action. However, low-income individuals, certain veterans and individuals with disabilities who did not file a return, should visit IRS.gov and use the application "Non–Filers: Enter Payment Information Here."
Will the IRS notify me about my Payment? Yes. Within 15 days of making the Payment, the IRS will send you a letter with information on your Payment. You may use the letter to confirm the correct payment amount, and also the $500 payment for each qualified child. If you receive a letter but have not received a Payment, you should contact the IRS.
How do you avoid scammers? You should be on the lookout for scammers who want to steal your stimulus Payment. The IRS will not call, text, email or contact you on social media to ask for bank or financial information.
What if I need to file my 2019 return, but do not want to visit my tax preparer? With the "shelter in place" rules, many seniors are unable or unwilling to contact their tax professional. They hope to meet with their tax preparer and file their tax return by July 15, 2020. If you have not filed and do not receive a Payment this year, you may claim it when you file your 2020 tax return.
Who is a qualifying child? Qualifying children have specific requirements. A child may include your "son, daughter, stepchild, eligible foster child, brother, sister, stepbrother, stepsister, half–brother, half–sister, or a descendent of any of them (for example, your grandchild, niece, or nephew)." The child must be a dependent on your return and under age 17 at the end of the applicable tax year. The child must be a U.S. citizen, national or resident alien and have a valid Social Security Number or Adoption Taxpayer Information Number (ATIN).
What if my amount is not correct? The IRS may not have records of all of your dependent children. If you are not given a $500 payment for each qualified child, you may correct that error and receive the appropriate benefit when you file your 2020 tax return.
Will my Payment be taxable? No. The Economic Impact Payments are not included in your gross income.
What if my bank account has changed? Your prior bank will send the Payment back to the IRS, and you will receive a paper check.
What if my address has changed? If your address has changed since 2018, you should file your 2019 tax return with your new address. The IRS will mail a check to the new address.
Published May 8, 2020
Previous Articles
IRS Updates "Get My Payment" Tool
IRS Explains How to "Get My Payment"
CARES Act Benefits for Individuals and Businesses