As Partners in Ministry
We
Can
Help Each Other
Fund a gift annuity and Food for the Hungry will distribute fixed payments to you or your loved one for life
Planned Giving
Automate Planned Giving with Food for the Hungry
We're delighted you stopped by to explore how Food for the Hungry can help with your charitable giving plans. Here you can see the process for giving a non-cash item. You'll also find guidance for structuring gifts through wills, trusts, business interests, gift annuities or retirement plans. We're here to serve you, whether you're thinking about how to give wisely, or you're ready to put a planned gift in place.
Where Would You Like to Begin?
Think First, Then Give


Prepare your mind and heart as you make legacy arrangements.
Learn More
Ways to Support FH


See what assets you can give and learn wise ways to give them.
Learn More
Craft Your Legacy


Make ending poverty in someone's life be part of your legacy.
Learn More
Breaking News
Phone Scams, IRAs and Tax Extensions: The IRS published multiple reminder letters this week. In IR-2017-64 the Service warned tax preparers to watch for phishing emails claiming to be from clients. The latest tactic is for a scammer to send an email to tax preparers with a "last...
Read More
Be Inspired by Other Ministry Partners
Listen to your fellow FH partners share about their legacies.
Saturday October 31, 2020
Washington News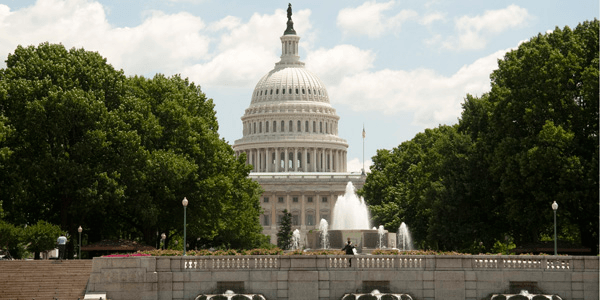 Benefits of an ABLE Account
Millions of Americans have a disability and depend on public benefits for many of their basic needs. Individuals with disabilities may qualify for Supplemental Security Income (SSI), Medicaid and other benefits. Government benefits are generally available to individuals who have less than $2,000 in cash savings or retirement funds.

To enable these individuals to have additional resources to cover the substantial costs of living with a disability, the Achieving a Better Life Experience (ABLE) Act of 2014 was passed. The ABLE Act is designed to permit disabled individuals to acquire funds that will cover some of their expenses.

The legislation stated the ABLE account will "secure funding for disability–related expenses on behalf of designated beneficiaries with disabilities that will supplement, but not supplant, benefits provided through private insurance, Medicaid, SSI, the beneficiary's employment and other sources."


I. Who Qualifies for an ABLE Account?

ABLE account individuals must have a disability with an age of onset prior to age 26. They may also receive SSI or Social Security Disability Insurance (SSDI) payments. The SSI and SSDI recipients are deemed qualified for ABLE accounts. Even if individuals are not recipients of SSI or SSDI, they are eligible for an ABLE account if they receive a letter of disability certification from a physician. The individual may be over age 26 and still be eligible if the age of onset was before the 26th birthday.


II. How Large May the ABLE Account Gifts and Balance Be?

The total ABLE account contribution limit is currently $15,000 per year. This is the same as the IRS present interest exclusion for gifts to an individual. The total limit for ABLE accounts varies in different states. The state limits are $235,000 to $529,000.

If an ABLE account beneficiary is a recipient of SSI, there is also a separate limit. The SSI individual resource limit is $2,000. The ABLE account balance limit may not exceed $100,000 or the SSI cash payment is suspended. (The typical SSI payment is about $600 per month). While the SSI cash benefit may be suspended if resources exceed the $100,000 level, the individual is still eligible for Medicaid.

If the ABLE account owner is employed and there is no employer qualified retirement account, he or she may contribute additional amounts up to the lesser of earned compensation or the poverty line amount applicable in his or her state.


III. What are Qualified ABLE Account Expenses?

The qualified expenses include all amounts needed for the disabled person to live. These may include payments for education, food, housing, transportation, employment training and support, assistive technology, personal support services, health care expenses, financial management and administrative services and other expenses which help improve health, independence and/or quality of life.


IV. Are There Other ABLE Account Rules?

The individual may have only one ABLE account. The account may be in a state other than the individual's state of domicile or residence. Most states now accept ABLE accounts from out–of–state individuals.

The ABLE accounts are similar to 529 college savings plans in that states may offer different investment strategies. Depending upon the needs and goals of the individual, either a growth or income strategy may be appropriate.


V. How Does An Individual Set Up an ABLE Account?

Each state will have its own guidelines for creating an ABLE account. There is usually a minimum contribution and there may be a setup fee. The mutual fund investments fee should be disclosed. States may also have restrictions on the amounts and frequency of withdrawals.

Editor's Note: An excellent resource for understanding the ABLE account is the ABLE National Resource Center. Individuals may access ABLE account information at ablenrc.org.


Published October 2, 2020
Previous Articles
IRS Highlights Tax Credits to Encourage Employment
8.8 Million Unclaimed Stimulus Payments
Non-Filers Can Still Claim 2020 Stimulus Payments