As Partners in Ministry
We
Can
Help Each Other
Fund a gift annuity and Food for the Hungry will distribute fixed payments to you or your loved one for life
Planned Giving
Automate Planned Giving with Food for the Hungry
We're delighted you stopped by to explore how Food for the Hungry can help with your charitable giving plans. Here you can see the process for giving a non-cash item. You'll also find guidance for structuring gifts through wills, trusts, business interests, gift annuities or retirement plans. We're here to serve you, whether you're thinking about how to give wisely, or you're ready to put a planned gift in place.
Where Would You Like to Begin?
Think First, Then Give


Prepare your mind and heart as you make legacy arrangements.
Learn More
Ways to Support FH


See what assets you can give and learn wise ways to give them.
Learn More
Craft Your Legacy


Make ending poverty in someone's life be part of your legacy.
Learn More
Breaking News
Phone Scams, IRAs and Tax Extensions: The IRS published multiple reminder letters this week. In IR-2017-64 the Service warned tax preparers to watch for phishing emails claiming to be from clients. The latest tactic is for a scammer to send an email to tax preparers with a "last...
Read More
Be Inspired by Other Ministry Partners
Listen to your fellow FH partners share about their legacies.
Thursday November 15, 2018
Washington News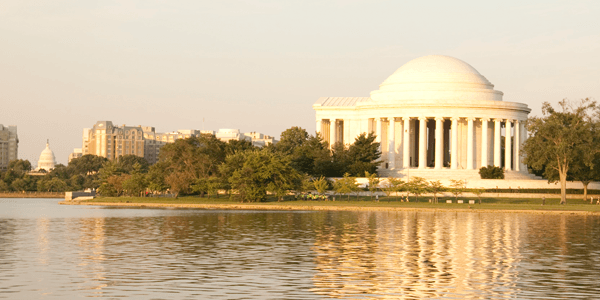 IRS Warns of Scam Targeting Tax Professionals
On January 9, the IRS released a warning to tax professionals in IR-2018-2 after receiving numerous reports of heightened fraud activity. The reports reveal that cybercriminals are sending emails posing as potential clients or the IRS in an effort to lure sensitive client data from tax practitioners.

In recent days, tax professionals have contacted the IRS after receiving fraudulent emails from cyber thieves posing as potential clients. The thief will often send an introductory email followed by a second email containing a phishing link, or an attached document containing a phishing link, claiming his or her tax data is enclosed. If clicked, the link or attachment could install malware on the tax professional's computer and enable the cybercriminal to gain access to the practitioner's client accounts and sensitive data.

After several data breaches last year, the IRS is cautioning tax practitioners to be on high alert this tax filing season. Cybercriminals may attempt to use illegally obtained client data to impersonate taxpayers and file fraudulent returns to obtain tax refunds.

In the past, criminals have been able to collect tax payers' names, Social Security numbers and email addresses in similar data breaches. The IRS says that, if in doubt, tax practitioners should call to confirm a client's identity.

The IRS has also received reports of criminals posing as IRS e-Services representatives in an attempt to obtain tax professionals' e-Services usernames and passwords. The IRS urges all e-Services account holders to upgrade to the IRS's more secure identify-proofing process called "Secure Access."

Tax professionals are urged to forward suspected phishing emails to phishing@irs.gov and to remember that the IRS will not send unsolicited emails.

Published January 12, 2018
Previous Articles
2018 Filing Season Starts January 29
Tax Cuts and Jobs Act Single and Married Couple Examples
Tax Tips for Year-End Planning