As Partners in Ministry
We
Can
Help Each Other
Fund a gift annuity and Food for the Hungry will distribute fixed payments to you or your loved one for life
Planned Giving
Automate Planned Giving with Food for the Hungry
We're delighted you stopped by to explore how Food for the Hungry can help with your charitable giving plans. Here you can see the process for giving a non-cash item. You'll also find guidance for structuring gifts through wills, trusts, business interests, gift annuities or retirement plans. We're here to serve you, whether you're thinking about how to give wisely, or you're ready to put a planned gift in place.
Where Would You Like to Begin?
Think First, Then Give


Prepare your mind and heart as you make legacy arrangements.
Learn More
Ways to Support FH


See what assets you can give and learn wise ways to give them.
Learn More
Craft Your Legacy


Make ending poverty in someone's life be part of your legacy.
Learn More
Breaking News
Phone Scams, IRAs and Tax Extensions: The IRS published multiple reminder letters this week. In IR-2017-64 the Service warned tax preparers to watch for phishing emails claiming to be from clients. The latest tactic is for a scammer to send an email to tax preparers with a "last...
Read More
Be Inspired by Other Ministry Partners
Listen to your fellow FH partners share about their legacies.
Thursday November 15, 2018
Washington News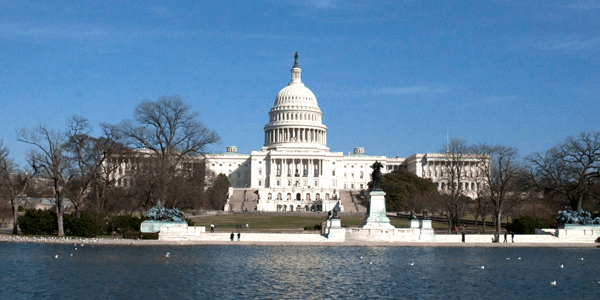 California Mudslide Relief
At 3:30 AM on January 9, an intense rainstorm dropped ½ inch of rain in five minutes just east of Santa Barbara, California. The hillsides north of Montecito had been cleared of most brush and trees by the record-breaking Thomas Fire in early December. With limited vegetation, the torrential downpour caused a flashflood of water, mud, rocks and debris to roar down Hot Springs Road.

The massive mudslide destroyed 65 homes, claimed 20 lives and closed Highway 101. CalTrans mounted a 24-hour effort using mud pumps, tank trucks and bulldozers to clear the road. Normally, Highway 101 is used by 14,000 daily commuters. CalTrans hopes to open the portion of the highway that remains closed to these commuters by January 23, 2018.

Jim Shivers, spokesman for CalTrans, stated, "It is not until you can see the damage with your own eyes that you can come to understand the magnitude of the incident, the response that is necessary, but most importantly the impact to the citizens and families of Santa Barbara County."

The Federal Emergency Management Agency declared the mudslide area a federal disaster zone. In CA-2018-1, the IRS announced tax relief for affected taxpayers.

Generally, all taxpayers who reside in the impacted areas with tax deadlines between December 4, 2017 and April 17, 2018 may extend their filings to the end of April. The normal April 17, 2018 filing date for income tax returns is extended to April 30, 2018.

Estimated tax payments normally due on January 16, 2018 may also be deferred until April 30 without penalty.

If taxpayers have businesses in the area and live outside the covered disaster zone, they may call the IRS at 866-562-5227 to request qualification for relief.

When filing their 2017 tax returns, affected taxpayers may obtain an expedited refund. On the top of the return, they should write "Disaster Designation, California, Wildfires, Flooding, Mudflows and Debris Flows."

Published January 19, 2018
Previous Articles
IRS Warns of Scam Targeting Tax Professionals
2018 Filing Season Starts January 29
Tax Cuts and Jobs Act Single and Married Couple Examples
Tax Tips for Year-End Planning