As Partners in Ministry
We
Can
Help Each Other
Fund a gift annuity and Food for the Hungry will distribute fixed payments to you or your loved one for life
Planned Giving
Automate Planned Giving with Food for the Hungry
We're delighted you stopped by to explore how Food for the Hungry can help with your charitable giving plans. Here you can see the process for giving a non-cash item. You'll also find guidance for structuring gifts through wills, trusts, business interests, gift annuities or retirement plans. We're here to serve you, whether you're thinking about how to give wisely, or you're ready to put a planned gift in place.
Where Would You Like to Begin?
Think First, Then Give


Prepare your mind and heart as you make legacy arrangements.
Learn More
Ways to Support FH


See what assets you can give and learn wise ways to give them.
Learn More
Craft Your Legacy


Make ending poverty in someone's life be part of your legacy.
Learn More
Breaking News
Phone Scams, IRAs and Tax Extensions: The IRS published multiple reminder letters this week. In IR-2017-64 the Service warned tax preparers to watch for phishing emails claiming to be from clients. The latest tactic is for a scammer to send an email to tax preparers with a "last...
Read More
Be Inspired by Other Ministry Partners
Listen to your fellow FH partners share about their legacies.
Thursday November 15, 2018
Washington News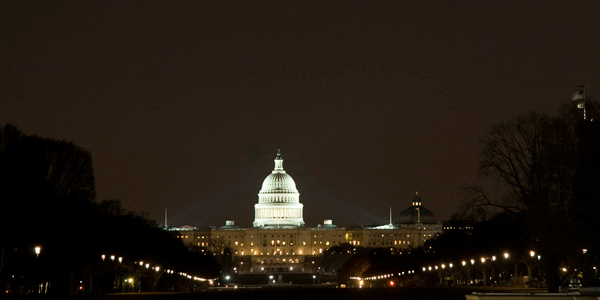 Disabilities and Hurricanes Lead to Larger EITC
In IR-2018-10 and IR-2018-11, the IRS explained how hurricane victims and taxpayers with disabilities may qualify for a larger 2017 earned income tax credit (EITC).

Because Hurricanes Harvey, Irma and Maria caused massive damage to homes and buildings, many affected taxpayers had lower incomes in 2017. Taxpayers in the designated federal disaster areas are permitted to calculate the EITC using either their 2017 or 2016 income.

With the devastation of these hurricanes, taxpayers may have lower incomes in 2017 than in 2016. Because the EITC is based on earned income and other factors, the 2016 income may produce a higher EITC. Affected taxpayers should calculate the EITC for both years and are permitted to use the higher amount.

The IRS encourages taxpayers with disabilities to calculate their EITC. To qualify, a person who has a disability must have earned income and file a tax return. Even if the taxpayer is below the required filing income threshold, he or she should calculate the EITC and may decide to file.

The 2017 maximum EITC refund is $6,318. Even if taxpayers are not currently working, disability benefits from an employer qualify as earned income until reaching minimum retirement age. Social Security disability income benefits do not qualify as earned income.

Refunds for EITC or Added Child Tax Credit (ACTC) are delayed until mid-February to enable the IRS to review tax returns. The IRS expects the first EITC refunds to be issued after February 27, 2018.

Published January 26, 2018
Previous Articles
IRS Warns of Scam Targeting Tax Professionals
2018 Filing Season Starts January 29
Tax Cuts and Jobs Act Single and Married Couple Examples