As Partners in Ministry
We
Can
Help Each Other
Fund a gift annuity and Food for the Hungry will distribute fixed payments to you or your loved one for life
Planned Giving
Automate Planned Giving with Food for the Hungry
We're delighted you stopped by to explore how Food for the Hungry can help with your charitable giving plans. Here you can see the process for giving a non-cash item. You'll also find guidance for structuring gifts through wills, trusts, business interests, gift annuities or retirement plans. We're here to serve you, whether you're thinking about how to give wisely, or you're ready to put a planned gift in place.
Where Would You Like to Begin?
Think First, Then Give


Prepare your mind and heart as you make legacy arrangements.
Learn More
Ways to Support FH


See what assets you can give and learn wise ways to give them.
Learn More
Craft Your Legacy


Make ending poverty in someone's life be part of your legacy.
Learn More
Breaking News
Phone Scams, IRAs and Tax Extensions: The IRS published multiple reminder letters this week. In IR-2017-64 the Service warned tax preparers to watch for phishing emails claiming to be from clients. The latest tactic is for a scammer to send an email to tax preparers with a "last...
Read More
Be Inspired by Other Ministry Partners
Listen to your fellow FH partners share about their legacies.
Thursday November 15, 2018
Washington News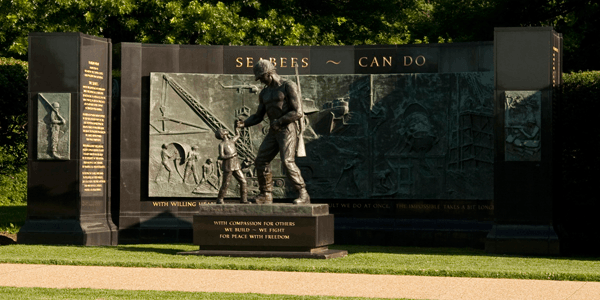 2018 Tax Filing Season Opens
On January 29, the IRS published IR-2018-14 and announced the formal opening of tax filing season. The IRS predicts it will receive more than 155 million returns.
Because April 15, 2018, is a Sunday and April 16 is Emancipation Day in Washington, D.C., the last regular tax filing date is Tuesday, April 17. Those taxpayers requesting an extension must pay taxes due by April 17, but may file their return on or before October 15, 2018.
In 2017, approximately 70% of taxpayers received refunds. The average refund in 2018 is likely to be similar to the 2017 amount of $2,895.
Acting IRS Commissioner David Kautter announced the new filing season and noted, "The IRS has a number of ways to help taxpayers this filing season, and we encourage people to look into the many options available. The nation's tax professionals and software community work with the IRS and help make the tax filing process easier for Americans. Today's filing season kick-off reflects many months of hard work by the nation's tax community and IRS employees. And we also appreciate the time and attention taxpayers take as they prepare and file their taxes."
The IRS expects 90% of taxpayers to file electronically. Most taxpayers will also use direct deposit for transfer of refunds to their personal bank accounts.
The
www.irs.gov
website offers a Free File Program to approximately 100 million individuals and families with incomes of $66,000 or less. Higher-income taxpayers may also use the Free File Fillable Forms on the IRS website.
Free tax help is available through www.irs.gov and the popular smartphone app IRS2GO. The "Where's My Refund" search tool is updated each day and is available on both the website and the smartphone app. The IRS anticipates that 90% of refunds in 2018 will be available within 21 days after the tax return is filed.
There is an exception if the tax return claims the earned income tax credit (EITC) or added child tax credit (ACTC). Congress limits refunds for these returns to mid-February or later so the IRS can review taxpayer qualifications. Many EITC/ACTC tax returns will lead to refunds starting in late February.
Published February 2, 2018
Previous Articles
Disabilities and Hurricanes Lead to Larger EITC
IRS Warns of Scam Targeting Tax Professionals
2018 Filing Season Starts January 29