As Partners in Ministry
We
Can
Help Each Other
Fund a gift annuity and Food for the Hungry will distribute fixed payments to you or your loved one for life
Planned Giving
Automate Planned Giving with Food for the Hungry
We're delighted you stopped by to explore how Food for the Hungry can help with your charitable giving plans. Here you can see the process for giving a non-cash item. You'll also find guidance for structuring gifts through wills, trusts, business interests, gift annuities or retirement plans. We're here to serve you, whether you're thinking about how to give wisely, or you're ready to put a planned gift in place.
Where Would You Like to Begin?
Think First, Then Give


Prepare your mind and heart as you make legacy arrangements.
Learn More
Ways to Support FH


See what assets you can give and learn wise ways to give them.
Learn More
Craft Your Legacy


Make ending poverty in someone's life be part of your legacy.
Learn More
Breaking News
Phone Scams, IRAs and Tax Extensions: The IRS published multiple reminder letters this week. In IR-2017-64 the Service warned tax preparers to watch for phishing emails claiming to be from clients. The latest tactic is for a scammer to send an email to tax preparers with a "last...
Read More
Be Inspired by Other Ministry Partners
Listen to your fellow FH partners share about their legacies.
Tuesday January 22, 2019
Washington News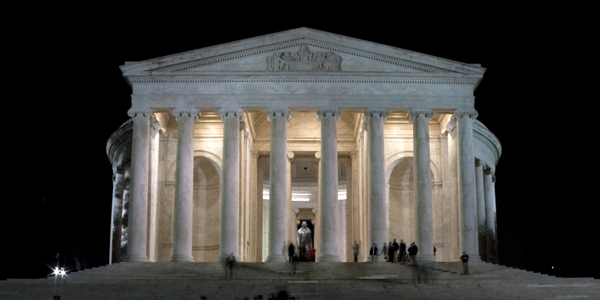 IRS Tips on How to Find a Qualified Tax Preparer
As tax-filing season moves into high gear, many taxpayers realize they will need professional assistance to complete their 2017 tax returns. In IR-2018-41 and FS-2018-5, the IRS offered tips on selecting a paid tax preparer.
Last year, taxpayers filed 149 million individual tax returns. Paid tax preparers completed 83 million of the total 149 million returns.
How should you select a qualified tax preparer? The Service offers several specific tips.
Trustworthy - Your tax preparer should have a good reputation. You are trusting him or her with sensitive information, including your income, investments and Social Security Number. You may want to use a search engine to gather background information on the preparer's credentials.
Your Tax Return - Even though a tax preparer completes your return, you are still responsible. Please carefully review the return and ask questions about the various entries.
Signature - Both you and your tax preparer need to sign your return. The tax preparer also must include his or her Paid Preparer Tax Identification Number (PTIN).
Blank Return - Do not sign your return until all of the entries have been completed. A reputable tax preparer will not ask you to sign a blank return.
Tax return preparers have either limited or unlimited representation rights with the IRS. Tax preparers with limited rights may represent you only if they have prepared your tax return. Preparers with unlimited rights may represent any taxpayer.
Unlimited representation is permitted for licensed attorneys, CPAs and enrolled agents. These professionals complete a bar exam (attorneys), the Uniform CPA Exam (CPAs) or a Special Enrollment Exam (enrolled agents). They also must fulfill continuing education requirements.
You can research tax preparers on
www.IRS.gov/chooseataxpro
. Taxpayers can look up PTIN holders through the IRS Directory of Federal Tax Return Preparers with Credentials and Select Qualifications. You may search by name, zip code or type of credential. Although the IRS provides this list of tax preparers, it does not endorse any specific preparer.
Published March 9, 2018
Previous Articles
New IRS Withholding Calculator
IRS Tips for Tax Filing Season
Tax Filing Season Opens Door to New Scam