As Partners in Ministry
We
Can
Help Each Other
Fund a gift annuity and Food for the Hungry will distribute fixed payments to you or your loved one for life
Planned Giving
Automate Planned Giving with Food for the Hungry
We're delighted you stopped by to explore how Food for the Hungry can help with your charitable giving plans. Here you can see the process for giving a non-cash item. You'll also find guidance for structuring gifts through wills, trusts, business interests, gift annuities or retirement plans. We're here to serve you, whether you're thinking about how to give wisely, or you're ready to put a planned gift in place.
Where Would You Like to Begin?
Think First, Then Give


Prepare your mind and heart as you make legacy arrangements.
Learn More
Ways to Support FH


See what assets you can give and learn wise ways to give them.
Learn More
Craft Your Legacy


Make ending poverty in someone's life be part of your legacy.
Learn More
Breaking News
Phone Scams, IRAs and Tax Extensions: The IRS published multiple reminder letters this week. In IR-2017-64 the Service warned tax preparers to watch for phishing emails claiming to be from clients. The latest tactic is for a scammer to send an email to tax preparers with a "last...
Read More
Be Inspired by Other Ministry Partners
Listen to your fellow FH partners share about their legacies.
Tuesday January 22, 2019
Washington News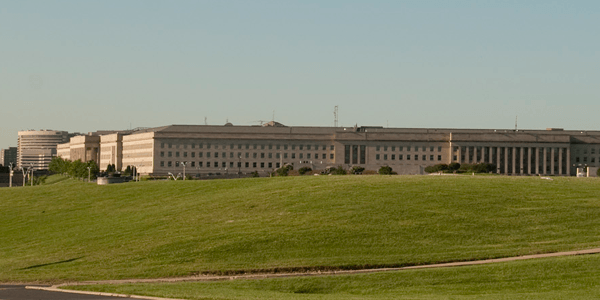 No-Cost Tax Help for Most Americans
In IR-2018-85, the IRS explained how taxpayers may qualify for free tax help. If you generally make $54,000 or less, are disabled or have limited English proficiency, you may visit one of the over 11,000 Volunteer Income Tax Assistance (VITA) sites nationwide. VITA sites are often located at community and neighborhood centers.
Another option is the Tax Counseling for the Elderly (TCE) program. It offers free tax help for all taxpayers, particularly those ages 60 and older. IRS certified VITA and TCE volunteers are trained to help with many tax questions, including questions about the Earned Income Tax Credit and the Child and Dependent Care Credit.
The Earned Income Tax Credit (EITC) is available for workers who earned less than $53,930 in 2017. Last year, almost 27 million eligible workers and families received over $65 billion in EITC. The maximum EITC amount for 2017 is $6,318 for qualifying families with three or more children. Individuals must file a tax return to receive the credit.
Taxpayers can find the nearest VITA or TCE location on www.IRS.gov, the IRS mobile app "IRS2Go" or by calling 800-906-9887. Taxpayers should bring the following documents or information with them when visiting a VITA or TCE site.
Proof of identification (photo ID) for taxpayer and spouse
Social Security cards for the taxpayer, spouse and dependents or an Individual Taxpayer Identification Number (ITIN) if the taxpayer, spouse or dependent does not have a Social Security number
Proof of foreign status, if applying for an ITIN
Birth dates for the taxpayer, spouse and dependents
Wage and earning statements (Form W-2, W-2G, 1099-R,1099-Misc) from all employers and other payers
Interest and dividend statements from banks (Forms 1099)
Health Insurance Exemption Certificate, if received
A copy of last year's federal and state tax returns, if available
Proof of bank account routing and account numbers for direct deposit, such as a blank check
To file taxes electronically on a married-filing-joint tax return, both spouses must be present to sign the required forms
Total amount paid for daycare services and the daycare provider's tax identifying number, such as their Social Security number or business Employer Identification Number
Forms 1095-A, B and C, Health Coverage Statements
Copies of income transcripts from IRS and state, if applicable
For military personnel, the Armed Forces Tax Council (AFTC) consists of tax program coordinators for the Army, Air Force, Navy, Marine Corps and Coast Guard. AFTC oversees the operation of the military tax programs worldwide.
In addition to free tax return preparation assistance, each site will file returns electronically for free. Combining e-file with direct deposit is the fastest and most accurate way to file. The IRS issues nine out of 10 refunds in 21 days or less.
Published April 6, 2018
Previous Articles
IRS Publishes 'Dirty Dozen Tax Schemes'
IRS Tips on How to Find a Qualified Tax Preparer