As Partners in Ministry
We
Can
Help Each Other
Fund a gift annuity and Food for the Hungry will distribute fixed payments to you or your loved one for life
Planned Giving
Automate Planned Giving with Food for the Hungry
We're delighted you stopped by to explore how Food for the Hungry can help with your charitable giving plans. Here you can see the process for giving a non-cash item. You'll also find guidance for structuring gifts through wills, trusts, business interests, gift annuities or retirement plans. We're here to serve you, whether you're thinking about how to give wisely, or you're ready to put a planned gift in place.
Where Would You Like to Begin?
Think First, Then Give


Prepare your mind and heart as you make legacy arrangements.
Learn More
Ways to Support FH


See what assets you can give and learn wise ways to give them.
Learn More
Craft Your Legacy


Make ending poverty in someone's life be part of your legacy.
Learn More
Breaking News
Phone Scams, IRAs and Tax Extensions: The IRS published multiple reminder letters this week. In IR-2017-64 the Service warned tax preparers to watch for phishing emails claiming to be from clients. The latest tactic is for a scammer to send an email to tax preparers with a "last...
Read More
Be Inspired by Other Ministry Partners
Listen to your fellow FH partners share about their legacies.
Thursday March 21, 2019
Washington News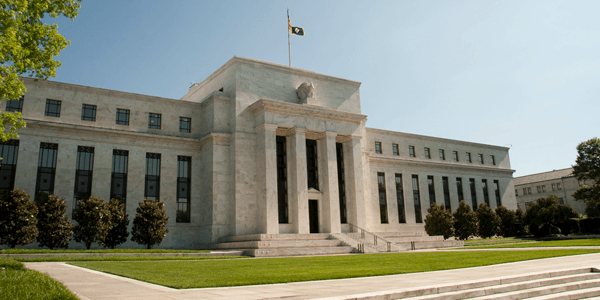 IRS Highlights National Small Business Week
In IR-2018-109, the Service highlighted various resources that may benefit small business owners. These include online tax help, protection against identity theft and the home office deduction.
Online Services - The IRS website offers multiple options for small business owners. The "Sharing Economy Tax Center" and a video on the Service's YouTube channel titled "Your Taxes in a Sharing Economy" answer various tax questions. The sharing economy includes ride sharing, home rentals, reselling and similar businesses. A common challenge for small business owners is withholding. The number of taxpayers who paid under-withholding penalties increased from 7.2 million in 2010 to 10 million in 2015. The IRS "Pay As You Go" page explains withholding and quarterly estimated tax payments. Finally, the "Small Business and Self-Employed Tax Center" has a variety of tools to help taxpayers avoid an IRS audit.
Avoiding Identity Theft - A small business owner is an attractive target for identity thieves. They may steal Employer Identification Numbers (EIN) and create fake Forms W-2 to file and claim fraudulent refunds. A helpful guide for small business owners is "Small Business Information Security: The Fundamentals." It is published by the U.S. Commerce Department.
Home Office Deductions - Many small business owners have an office in their home. The home office deduction is only available if the home office is the owner's only fixed business location. The regular home office method permits deductions of direct business expenses and allocation of indirect home expenses between business and personal use. The simplified method deducts $5 per square foot up to 300 square feet. Daycare providers must use a special calculation method. The typical deductible expenses for a home office include the pro rated business portion of real estate taxes, mortgage interest, utilities, depreciation, maintenance and repairs.
Published May 4, 2018
Previous Articles
IRS Offers Post Tax-Filing Deadline Tips
Ten Ways to Reduce Tax Return Errors
No-Cost Tax Help for Most Americans