As Partners in Ministry
We
Can
Help Each Other
Fund a gift annuity and Food for the Hungry will distribute fixed payments to you or your loved one for life
Planned Giving
Automate Planned Giving with Food for the Hungry
We're delighted you stopped by to explore how Food for the Hungry can help with your charitable giving plans. Here you can see the process for giving a non-cash item. You'll also find guidance for structuring gifts through wills, trusts, business interests, gift annuities or retirement plans. We're here to serve you, whether you're thinking about how to give wisely, or you're ready to put a planned gift in place.
Where Would You Like to Begin?
Think First, Then Give


Prepare your mind and heart as you make legacy arrangements.
Learn More
Ways to Support FH


See what assets you can give and learn wise ways to give them.
Learn More
Craft Your Legacy


Make ending poverty in someone's life be part of your legacy.
Learn More
Breaking News
Phone Scams, IRAs and Tax Extensions: The IRS published multiple reminder letters this week. In IR-2017-64 the Service warned tax preparers to watch for phishing emails claiming to be from clients. The latest tactic is for a scammer to send an email to tax preparers with a "last...
Read More
Be Inspired by Other Ministry Partners
Listen to your fellow FH partners share about their legacies.
Sunday June 16, 2019
Washington News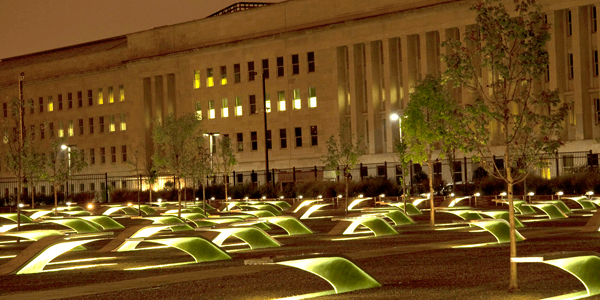 IRS Urges Strong Passwords
Most Americans have financial, social media, Social Security, retirement, phone, internet, retail and other online accounts. Each account has a username and a password.
Some financial, tax, government and other accounts also offer "two-factor" authentication. With two-factor authentication, you log on to the account, then a verification code is texted to your mobile phone (it is usually valid for a short period of time). You must then enter that code in order to access your account.
In IR-2018-151, the Service published guidelines for creating strong passwords. These strong password guidelines are helpful for both tax professionals and consumers.
There are nine IRS recommended methods for creating and tracking strong passwords.
Minimum Length — Passwords should be at least eight characters. Passwords with ten to fourteen characters are even more secure.
Characters — Use a combination of at least one uppercase letter, one number and lowercase letters in your passwords. For greater security, include symbols such as !, @ or #.
Not Personal — Avoid using your name, street, city, pet's name or other personal information in your password.
Change Defaults — Many devices, such as your home internet modem, are set up with "password" as the default password. You should change "password" to a new 8-14 character and number password. There are multiple email hacking cases with users who had "password" as their password. This was poor judgment.
Reusing Passwords — Do not use the same password for multiple accounts. Each account should have a unique password.
Email Address Username — If permitted, use a unique username rather than an email address. If this is not permitted, you may reduce risk by not using your primary email address. You can create another email address through one of many complimentary email services.
Secure Storage — If you keep a written or electronic list of passwords, store the printed list or a thumb drive with the electronic file in a safe, locked cabinet or other secure location.
Disclosure — Do not share your passwords with anyone. Do share the access method to your passwords with your electronic executor and authorize him or her to access your accounts. As is the case with all executors, you should be careful in selecting a trustworthy person as your electronic executor.
Password Manager — There are several companies that provide password manager programs with 256-bit encryption. If you use this method, set up a strong password for the account and share it with your electronic executor.
Editor's Note:
Many Americans now have 40-80 total online accounts. With a password manager program, you can have 40-80 strong, unique passwords. It is also much more secure to use two-factor authentication on your bank and retirement accounts. You may want to use a password manager software to transfer encrypted data from one device to another so you always have a backup of your passwords.
Published August 31, 2018
Previous Articles
IRS Provides Natural Disaster Preparation Tips for Taxpayers
Large Tax Refund in 2017 - Check your Withholding
IRS Encourages Taxpayers to Check Their Withholding Amounts
IRS Public Wi-Fi Security Tips