As Partners in Ministry
We
Can
Help Each Other
Fund a gift annuity and Food for the Hungry will distribute fixed payments to you or your loved one for life
Planned Giving
Automate Planned Giving with Food for the Hungry
We're delighted you stopped by to explore how Food for the Hungry can help with your charitable giving plans. Here you can see the process for giving a non-cash item. You'll also find guidance for structuring gifts through wills, trusts, business interests, gift annuities or retirement plans. We're here to serve you, whether you're thinking about how to give wisely, or you're ready to put a planned gift in place.
Where Would You Like to Begin?
Think First, Then Give


Prepare your mind and heart as you make legacy arrangements.
Learn More
Ways to Support FH


See what assets you can give and learn wise ways to give them.
Learn More
Craft Your Legacy


Make ending poverty in someone's life be part of your legacy.
Learn More
Breaking News
Phone Scams, IRAs and Tax Extensions: The IRS published multiple reminder letters this week. In IR-2017-64 the Service warned tax preparers to watch for phishing emails claiming to be from clients. The latest tactic is for a scammer to send an email to tax preparers with a "last...
Read More
Be Inspired by Other Ministry Partners
Listen to your fellow FH partners share about their legacies.
Sunday June 16, 2019
Washington News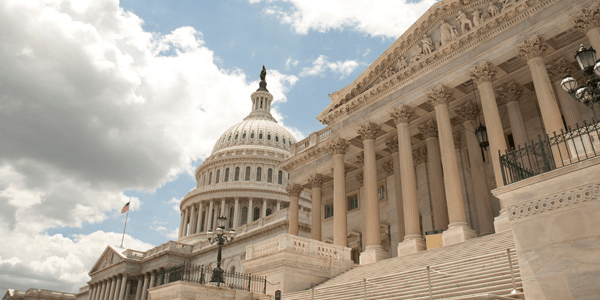 Warning Signs of Data Theft
In IR-2018-177, the IRS continued its series on data security. These are part of the "Protect Your Clients; Protect Yourself: Tax Security 101" campaign. While this series is directed at CPAs and other tax professionals, these safety tips are useful and helpful for everyone.
The IRS described five warning signs that may help you or your advisor take action to protect your information.
Rejected Return - If you file a tax return and it is rejected, another person may have already filed a return with your Social Security Number.
IRS Letters - The IRS may send letters to confirm or authenticate items on a tax return. If you receive an IRS letter before filing a return, this may indicate a problem.
Unexpected Refund - If an unexpected tax refund appears in your bank account, be on guard. A scammer could file a return, send the tax refund to a taxpayer's account and then contact the taxpayer. The tax scammer will explain that under federal law the taxpayer must return the improper tax refund. He or she will then ask the taxpayer to send that refund back to a special account. The special account will, of course, be under the control of the tax scammer who will then withdraw the funds.
Unexpected Tax Transcript - Tax scammers may try to use the IRS Get Transcript system to obtain your prior year tax information. He or she will use that information to file a fraudulent return. If you receive an unexpected tax transcript, it may have been requested by a tax scammer. The IRS uses two-factor authentication for tax transcript requests. As a result, it is difficult (but not impossible) for a tax scammer to obtain your tax transcript.
Computer Malware - If you click on a link in an email that claims to be from your tax preparer or financial institution but is actually from a scammer, the email may load malware on your computer. There are two types of fairly common malware - a program that moves your cursor and controls your computer or a virus that locks all of your files. With the moving cursor, the tax scammer may actually use tax software to prepare your return. He or she will change the bank refund numbers and file the return from your computer. With the lockout software, the tax scammer encrypts and locks all your computer files. He or she then demands a ransom that is usually sent to an overseas bank account. If you pay the ransom, you might recover your files.
The IRS has several security publications available on
www.IRS.gov
. While it is oriented toward tax advisors, you may find it useful to view Pub. 5293, Data Security Resource Guide for Tax Professionals.
Published September 7, 2018
Previous Articles
IRS Provides Natural Disaster Preparation Tips for Taxpayers
Large Tax Refund in 2017 - Check your Withholding
IRS Encourages Taxpayers to Check Their Withholding Amounts