As Partners in Ministry
We
Can
Help Each Other
Fund a gift annuity and Food for the Hungry will distribute fixed payments to you or your loved one for life
Planned Giving
Automate Planned Giving with Food for the Hungry
We're delighted you stopped by to explore how Food for the Hungry can help with your charitable giving plans. Here you can see the process for giving a non-cash item. You'll also find guidance for structuring gifts through wills, trusts, business interests, gift annuities or retirement plans. We're here to serve you, whether you're thinking about how to give wisely, or you're ready to put a planned gift in place.
Where Would You Like to Begin?
Think First, Then Give


Prepare your mind and heart as you make legacy arrangements.
Learn More
Ways to Support FH


See what assets you can give and learn wise ways to give them.
Learn More
Craft Your Legacy


Make ending poverty in someone's life be part of your legacy.
Learn More
Breaking News
Phone Scams, IRAs and Tax Extensions: The IRS published multiple reminder letters this week. In IR-2017-64 the Service warned tax preparers to watch for phishing emails claiming to be from clients. The latest tactic is for a scammer to send an email to tax preparers with a "last...
Read More
Be Inspired by Other Ministry Partners
Listen to your fellow FH partners share about their legacies.
Sunday May 26, 2019
Washington News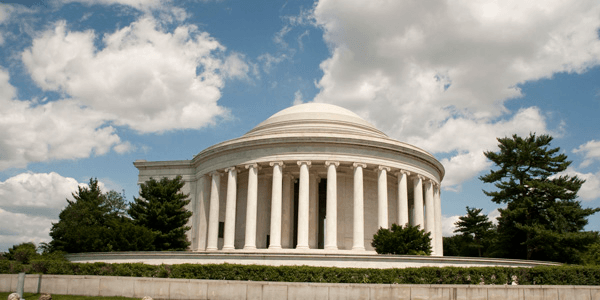 Avoiding Tax Scams Before October 15
In IR-2018-193, the IRS warned taxpayers who had extended their tax return date to October 15 to be cautious about scammers. There is frequently an increase in the number of attempts by scammers to find taxpayer victims just before filing deadlines.
If you have extended your filing date from April 15 to October 15 this year, you should be aware of the three main methods used by tax scammers: telephone calls, email phishing and pretending to be a fake charity.
Telephone Scams - Scammers often claim to represent the IRS. They will call and demand an immediate payment for tax debt through a debit card or a money wire. Many scammers ask that you stay on the phone until you have completed the transaction.

The scammer may threaten to call the police or other law enforcement agencies and have you arrested if you do not comply. Scammers often "spoof" their call and attempt to appear to come from a law enforcement agency.

If you suspect a scammer, the first thing to do is to hang up the phone. The IRS does not call to demand immediate tax payments. You always have an opportunity to appeal any tax amount due. There are several administrative ways the IRS can resolve a tax liability question with you.

You can also go to www.IRS.gov and select "View Your Account." You will see the next webpage and can click the "Create or View Your Account" button. If you create an online account, you can review 24 months of your payment history and balance due. You can also report a phone scam on www.tigta.gov.


Phishing Emails - Scammers may try to trick you by sending an email that claims to be from the IRS. The email may include the IRS logo and usually has an embedded link. The email may direct you to click on the link to find out why the IRS is contacting you. The email may also come from a person who identifies as a financial or tax advisor. If you click on the link, the scammer may install "malware" on your computer and use it to capture your passwords and access your personal financial information.

If you see a suspicious email, do not click on links or open any attachments. The IRS does not initiate contact by email, but rather by paper letters through the U.S. Postal Service. The letters or notices will be mailed to your most recent address. If you receive a suspicious email, forward it with all of the headers to phishing@IRS.gov. Then delete the suspicious email.


Fake Charities - Following a natural disaster, such as Hurricane Florence, scammers will often request donations to fake charities. They may make this request by phone or email. Some scammers with particularly bad reputations ask for a gift from disaster victims. In these situations, the scammer may attempt to obtain the victim's financial information. They then use that financial information to steal funds from those who are already devastated.

If you are contacted and do not recognize the charity or the person, do not give out personal information or your Social Security Number. Watch out for charities with names similar to well-known organizations. The IRS website has a Tax Exempt Organization Search (TEOS) tool. This enables you to be sure that you are sending your relief gifts to a qualified and legitimate charity.
Published September 28, 2018
Previous Articles
IRS Relief for Hurricane Florence Victims
Protect Yourself from Hurricanes, Floods and Tornadoes
IRS Provides Natural Disaster Preparation Tips for Taxpayers