As Partners in Ministry
We
Can
Help Each Other
Fund a gift annuity and Food for the Hungry will distribute fixed payments to you or your loved one for life
Planned Giving
Automate Planned Giving with Food for the Hungry
We're delighted you stopped by to explore how Food for the Hungry can help with your charitable giving plans. Here you can see the process for giving a non-cash item. You'll also find guidance for structuring gifts through wills, trusts, business interests, gift annuities or retirement plans. We're here to serve you, whether you're thinking about how to give wisely, or you're ready to put a planned gift in place.
Where Would You Like to Begin?
Think First, Then Give


Prepare your mind and heart as you make legacy arrangements.
Learn More
Ways to Support FH


See what assets you can give and learn wise ways to give them.
Learn More
Craft Your Legacy


Make ending poverty in someone's life be part of your legacy.
Learn More
Breaking News
Phone Scams, IRAs and Tax Extensions: The IRS published multiple reminder letters this week. In IR-2017-64 the Service warned tax preparers to watch for phishing emails claiming to be from clients. The latest tactic is for a scammer to send an email to tax preparers with a "last...
Read More
Be Inspired by Other Ministry Partners
Listen to your fellow FH partners share about their legacies.
Sunday April 21, 2019
Washington News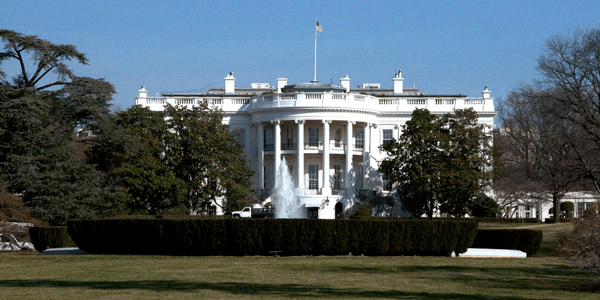 Social Security Benefits Increase by 2.8% in 2019
The Social Security Administration recently announced the cost-of-living increase for Social Security benefits in 2019. The 2.8% increase is the largest boost in six years. The cost-of-living increase was 0% in 2016, 0.3% in 2017 and 2% in 2018. Over 67 million Americans receive Social Security and will enjoy an increased check in January of 2019.

The average 2018 Social Security payment of $1,400 per month will increase by about $39. Social Security recipients with larger payouts will appreciate a greater increase in the value of their benefits.

Military retirees will also receive a 2.8% cost-of-living increase. Veterans benefits for disability pay and dependents' compensation will also benefit from the 2.8% increase.

House Veterans Affairs Committee Chairman Phil Roe (R-TN) was clearly pleased with the decision by Congress to pass legislation to give military retirees and veterans the 2.8% increase. Because the increases in military benefits are not automatic like the Social Security changes, they require an act of Congress. Roe stated, "So many veterans rely on disability compensation payments to make ends meet, and this cost-of-living adjustment means they will be able to continue to do so."

The Center for Medicare and Medicaid announced increased Medicare Part B premiums for 2019 this week. The basic Medicare premium will increase by $1.50 from $134 to $135.50 per month.

Low-income Social Security recipients (about 4% or 2 million individuals) will pay less than $135.50. Their Medicare premium is limited to the increase in Social Security.

Upper-income recipients of Social Security (about 5% or 3 million individuals) will pay higher Medicare premiums. The Medicare premium surcharge is based on modified adjusted gross income (MAGI).

Single filers with MAGI over $85,000 and married couples filing jointly over $170,000 will pay a Medicare surcharge. For single taxpayers, the Medicare premium increases to $189.60 with MAGI over $85,000. The single filer surcharge tops out with a total monthly cost of $460.50 if MAGI is over $500,000.

For married couples with MAGI over $750,000, the Medicare surcharge is $460.50 per month. The annual Medicare premium for these couples is $11,052.


Published October 12, 2018
Previous Articles
October 15 Tax Extension Deadline
Avoiding Tax Scams Before October 15
IRS Relief for Hurricane Florence Victims
Protect Yourself from Hurricanes, Floods and Tornadoes