As Partners in Ministry
We
Can
Help Each Other
Fund a gift annuity and Food for the Hungry will distribute fixed payments to you or your loved one for life
Planned Giving
Automate Planned Giving with Food for the Hungry
We're delighted you stopped by to explore how Food for the Hungry can help with your charitable giving plans. Here you can see the process for giving a non-cash item. You'll also find guidance for structuring gifts through wills, trusts, business interests, gift annuities or retirement plans. We're here to serve you, whether you're thinking about how to give wisely, or you're ready to put a planned gift in place.
Where Would You Like to Begin?
Think First, Then Give


Prepare your mind and heart as you make legacy arrangements.
Learn More
Ways to Support FH


See what assets you can give and learn wise ways to give them.
Learn More
Craft Your Legacy


Make ending poverty in someone's life be part of your legacy.
Learn More
Breaking News
Phone Scams, IRAs and Tax Extensions: The IRS published multiple reminder letters this week. In IR-2017-64 the Service warned tax preparers to watch for phishing emails claiming to be from clients. The latest tactic is for a scammer to send an email to tax preparers with a "last...
Read More
Be Inspired by Other Ministry Partners
Listen to your fellow FH partners share about their legacies.
Sunday April 21, 2019
Washington News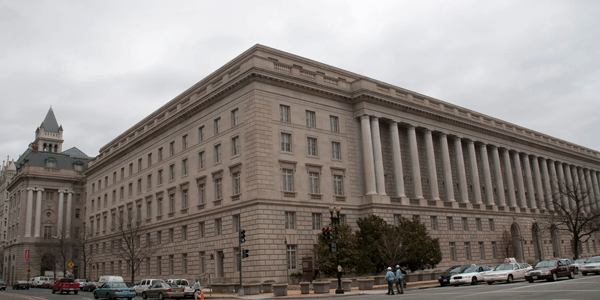 Small Business TCJA Tax Changes
In IR-2018-2003, the IRS reminded small business owners that the Tax Cuts and Jobs Act (TCJA) includes many changes that may reduce or change their taxes. While there are approximately two months left in the calendar year, many small businesses may still benefit from making changes before December 31.
Qualified Business Income Deduction - The 20% deduction for qualified business income (QBI) will be available for 2018 federal income tax returns. The Sec. 199A deduction is generally available to pass-through businesses. More information is available through the Sec. 199A frequently asked questions (FAQs) on www.IRS.gov. There are complex phaseout rules for business owners with higher-income levels.
100% Expensing - Most depreciable assets may be deducted if they are placed in service during 2018. The 100% depreciation deduction generally is applicable for machinery, equipment, computers, appliances and furniture with a recovery period of 20 years or less.
Entertainment and Meals - Many of the prior deductions for business expenses related to entertainment, amusement or recreation were reduced or eliminated. There is still a 50% deduction for the cost of business meals if all IRS requirements are met and meals are provided to a current or potential customer, client, consultant or other business contact.
Transportation - Most deductions for fringe benefits related to transportation or commuting have been eliminated. An exception may apply if the transportation expense is necessary for employee safety.
Bicycle Commuting - Employers may deduct qualified bicycle commuting reimbursements. While this is a qualified business expense for the employer, the employee will report the reimbursement as wages.
Moving Expenses - Most moving expenses in 2018 are now taxable income for the employee.
Estimated Taxes - If a sole proprietor, partner or subchapter S corporation shareholder has substantial income, he or she may be required to make quarterly estimated tax payments. Taxpayers are excluded from estimated payments if they owe less than $1,000 in tax in 2018 or had no tax liability in 2017 (with some limitations). The IRS website has a "Pay As You Go" page and also Pub. 505, Tax Withholding and Estimated Tax. The website and the publication may help business owners determine whether they will need to pay estimated taxes.
Published October 19, 2018
Previous Articles
Social Security Benefits Increase by 2.8% in 2019
October 15 Tax Extension Deadline
Avoiding Tax Scams Before October 15
IRS Relief for Hurricane Florence Victims