As Partners in Ministry
We
Can
Help Each Other
Fund a gift annuity and FH will distribute fixed payments to you or your loved one for life
Planned Giving
Automate Planned Giving with Food for the Hungry
Welcome! We're delighted you stopped by to explore how Food for the Hungry can help with your charitable giving plans. Here you can see the process for giving a non-cash item. You'll also find guidance for structuring gifts through wills, trusts, business interests, gift annuities or retirement plans. We're here to serve you, whether you're thinking about how to give wisely, or you're ready to put a planned gift in place.
Where Would You Like to Begin?
Think First, Then Give


Prepare your mind and heart as you make legacy arrangements.
Learn More
Ways to Support FH


See what assets you can give learn wise ways to give them.
Learn More
Craft Your Legacy


Make ending poverty in someone's life be part of your legacy.
Learn More
Breaking News
Phone Scams, IRAs and Tax Extensions: The IRS published multiple reminder letters this week. In IR-2017-64 the Service warned tax preparers to watch for phishing emails claiming to be from clients. The latest tactic is for a scammer to send an email to tax preparers with a "last...
Read More
Be Inspired by Other Ministry Partners
Listen to your fellow FH partners share about their legacies.
Sunday February 25, 2018
Washington News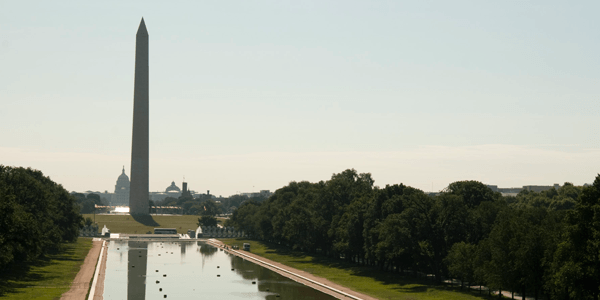 IRS Tips for Tax Filing Season
As tax filing season moves forward, the IRS published two letters this week with tips for taxpayers.
In IR-2018-31, the IRS reminded taxpayers that late February is usually the peak time for calls to the Service. As a result, there may be delays in speaking to a representative. Using
www.irs.gov
may be a quick and convenient way to obtain help.
The redesigned website has new tools to answer your questions. For a good place to start, check out the website's Interactive Tax Assistant, Tax Topics, Frequently Asked Questions, Tax Trails and IRS Tax Map.
If you have already filed your return, check "Where's My Refund" for your status. The application will show: (1) Return Received, (2) Refund Approved and (3) Refund Sent.
The website also has complete answers to filing requirements, credits and deductions. Contact your employer if you have not received a Form W-2. If you do not receive it by the end of February, you can ask the IRS to contact your employer.
If you are using software to file your return, you will need your adjusted gross income from 2016 for your electronic signature. Taxpayers who have changed to a different software product will need a copy of their 2016 return to complete the electronic signing process. The use of your adjusted gross income from a prior year to validate your electronic signature provides protection against identity thieves who might try to file and claim your refund.
AICPA Requests TCJA Technical Amendment For Cash and Property Gifts
Editor's Note:
The following section of a letter from the AICPA to House and Senate taxwriters requests a technical amendment to the Tax Cuts and Jobs Act to clarify the rules for the 60% charitable deduction if total gifts include both cash and appreciated property.
Dear Chairman Hatch, Chairman Brady, Ranking Member Wyden and Ranking Member Neal:
The American Institute of CPAs (AICPA) respectfully recommends Congress address technical corrections on various provisions under Pub. L. No. 115-97 (commonly referred to as the Tax Cuts and Jobs Act (TCJA)), which revised many sections of the Internal Revenue Code (IRC or "Code").
3. Charitable Contribution Deduction — TCJA Section 11023
The AICPA recommends that Congress provide a technical correction for section 170(b)(1)(G)(iii) as changed by the TCJA Section 11023 for the 60% of adjusted gross income (AGI) charitable deduction limitation to function as intended. We recommend that Congress replace the statutory provision with the language below:
"Notwithstanding subparagraphs (A)-(F), a taxpayer may deduct a cash contribution to an organization described in subparagraph A up to 10% of their adjusted gross income in addition to any amount allowed in the current year (or under a carryover) under this subsection. Any amount contributed to an organization under this paragraph in excess of the 10% described in the preceding sentence shall be treated as a carryover paid in each of the 5 succeeding years in order of time."
The current statutory language in the TCJA reduces the allowed charitable deduction if assets other than cash are donated. This reduction results in a total percentage of 50%, rather than 60% of AGI. This reduction is the result even if one dollar of non-cash assets is donated (such as securities).
This change would confirm Congress's intent to allow for the increased 60% of AGI limitation, assuming the additional amount is in cash (for example, 30% appreciated securities and 30% cash). Currently, under the TCJA, the taxpayer can only receive the increased 60% of AGI limitation if the entire donation is in cash.
Sincerely,
Annette Nellen, CPA, CGMA, Esq.
Chair, AICPA Tax Executive Committee
Washington, DC
Editor's Response to AICPA Request For Cash and Property Gifts Amendment
On December 15, 2017, the language of the Tax Cuts and Jobs Act of 2017 (H.R. 1) was released. Preliminary reports indicated the charitable deduction limit for cash gifts would be increased from 50% to 60%.
I expected the drafters to change the 50% limit in IRC Secs. 170(b)(1)(A), 170(b)(1)(B)(ii), 170(b)(1)(E)(i) and 170(b)(1)(E)(v) to 60%. However, the drafters of the TCJA chose to write a new paragraph, Sec. 170(b)(1)(G). It is included below.
While the 60% limit for cash gifts was welcome, adding a new paragraph created uncertainty about combined gifts of stock and cash, gifts of stock where the donor elects to take cost basis rather than a fair market value deduction, gifts of tangible personal property for unrelated use, gifts of conservation easements and various other types of property gifts that previously could qualify for the "cash-type" limits.
Section 170 is one of the more complex parts of the Internal Revenue Code. With 15 major paragraphs, over 100 subparagraphs, limits of 50%, 30% and 20% for gifts, 20 to 25 different gift categories and the need for CPAs to deduct each type of gift in the correct priority, it is a complex section of the Internal Revenue Code (IRC). The IRS and the Tax Court have never explained in detail the ordering of all 20 plus gift types.
Because of this complexity, for multiple cash, property, public charity, private foundation, current and carryforward gift combinations, the IRS and Tax Court practice for several decades has been to permit gifts up to their respective limits, with aggregation of total gifts up to the cash limit. The complex provisions of Sec. 170 are interpreted as a whole.
A touchstone of IRC interpretation is to understand the intent of Congress in drafting the IRC, particularly for cases where some circumstances are not covered in specific provisions. In the U.S. Capitol House Ways and Means Committee Conference Room, Chairman Kevin Brady (R-TX) has met with nonprofit representatives and affirmed his personal strong support for charitable giving. He is an experienced Member of the Ways and Means Committee with an extensive knowledge of tax law. The question today is whether he and Congress intended the new paragraph to be interpreted in an exclusive manner or in the traditional inclusive way for Sec. 170.
Because Sec. 170(b)(1)(G) does not reference the methodology for combining cash and any of the other 20 gift categories, the AICPA letter states there can be no combination gifts and still benefit from the 60% limit. While this is possible, it is a hypertechnical reading and ignores IRS history, Tax Court history and common sense. Chairman Brady is familiar with the frequent practice of combining gifts of cash and stock. It is quite likely the IRS and Tax Court will recognize this and interpret all of Sec. 170 to permit the traditional ordering. This method produces a permitted deduction of 30% cash and 30% stock, for a total deduction of 60%.
I agree with AICPA that a technical correction bill is appropriate. Their proposal is better than the existing Sec. 170(b)(1)(G) language, but it ignores gifts of stock where the donor elects to take a cost basis deduction rather than a fair market value deduction, gifts of tangible personal property for unrelated use, gifts of conservation easements and various other types of property gifts that may qualify for the "cash-type" limits.
A better technical amendment deletes the Sec. 170(b)(1)(G) paragraph and changes the various 50% limits to 60%.
A. Charles Schultz, JD
SEC. 11023. INCREASED LIMITATION FOR CERTAIN CHARITABLE CONTRIBUTIONS.
(a) IN GENERAL.—Section 170(b)(1) is amended by redesignating subparagraph (G) as subparagraph (H) and by inserting after subparagraph (F) the following new subparagraph:
(G) INCREASED LIMITATION FOR CASH CONTRIBUTIONS.
(i) IN GENERAL.—In the case of any contribution of cash to an organization described in subparagraph (A), the total amount of such contributions which may be taken into account under subsection (a) for any taxable year beginning after December 31, 2017, and before January 1, 2026, shall not exceed 60 percent of the taxpayer's contribution base for such year.
(ii) CARRYOVER.—If the aggregate amount of contributions described in clause (i) exceeds the applicable limitation under clause (i) for any taxable year described in such clause, such excess shall be treated (in a manner consistent with the rules of subsection (d)(1)) as a charitable contribution to which clause (i) applies in each of the 5 succeeding years in order of time.
(iii) COORDINATION WITH SUBPARAGRAPHS (A) AND (B).—
(I) IN GENERAL.—Contributions taken into account under this subparagraph shall not be taken into account under subparagraph (A).
(II) LIMITATION REDUCTION.— For each taxable year described in clause (i), and each taxable year to which any contribution under this subparagraph is carried over under clause (ii), subparagraph (A) shall be applied by reducing (but not below zero) the contribution limitation allowed for the taxable year under such subparagraph by the aggregate contributions allowed under this subparagraph for such taxable year, and subparagraph (B) shall be applied by treating any reference to subparagraph (A) as a reference to both subparagraph (A) and this subparagraph.
(b) EFFECTIVE DATE.—The amendment made by this section shall apply to contributions in taxable years beginning after December 31, 2017.
Applicable Federal Rate of 3.0 for March -- Rev. Rul. 2018-6; 2018-10 IRB 1 (16 Feb 2018)
The IRS has announced the Applicable Federal Rate (AFR) for March of 2018. The AFR under Section 7520 for the month of March is 3.0%. The rates for February of 2.8% or January of 2.6% also may be used. The highest AFR is beneficial for charitable deductions of remainder interests. The lowest AFR is best for lead trusts and life estate reserved agreements. With a gift annuity, if the annuitant desires greater tax-free payments the lowest AFR is preferable. During 2018, pooled income funds in existence less than three tax years must use a 1.4% deemed rate of return. Federal rates are available by
clicking here
.
Published February 23, 2018
Previous Articles
Tax Filing Season Opens Door to New Scam
Disabilities and Hurricanes Lead to Larger EITC