As Partners in Ministry
We
Can
Help Each Other
Fund a gift annuity and Food for the Hungry will distribute fixed payments to you or your loved one for life
Planned Giving
Automate Planned Giving with Food for the Hungry
We're delighted you stopped by to explore how Food for the Hungry can help with your charitable giving plans. Here you can see the process for giving a non-cash item. You'll also find guidance for structuring gifts through wills, trusts, business interests, gift annuities or retirement plans. We're here to serve you, whether you're thinking about how to give wisely, or you're ready to put a planned gift in place.
Where Would You Like to Begin?
Think First, Then Give


Prepare your mind and heart as you make legacy arrangements.
Learn More
Ways to Support FH


See what assets you can give and learn wise ways to give them.
Learn More
Craft Your Legacy


Make ending poverty in someone's life be part of your legacy.
Learn More
Breaking News
Phone Scams, IRAs and Tax Extensions: The IRS published multiple reminder letters this week. In IR-2017-64 the Service warned tax preparers to watch for phishing emails claiming to be from clients. The latest tactic is for a scammer to send an email to tax preparers with a "last...
Read More
Be Inspired by Other Ministry Partners
Listen to your fellow FH partners share about their legacies.
Saturday October 20, 2018
Washington News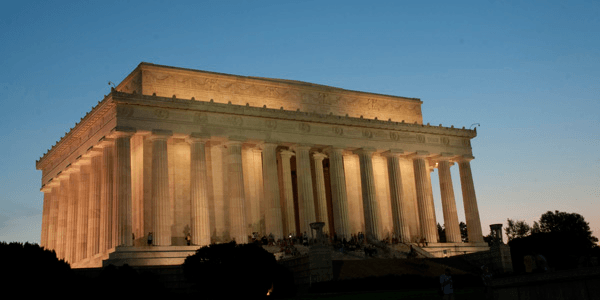 Social Security Benefits Increase by 2.8% in 2019
The Social Security Administration recently announced the cost-of-living increase for Social Security benefits in 2019. The 2.8% increase is the largest boost in six years. The cost-of-living increase was 0% in 2016, 0.3% in 2017 and 2% in 2018. Over 67 million Americans receive Social Security and will enjoy an increased check in January of 2019.
The average 2018 Social Security payment of $1,400 per month will increase by about $39. Social Security recipients with larger payouts will appreciate a greater increase in the value of their benefits.
Military retirees will also receive a 2.8% cost-of-living increase. Veterans benefits for disability pay and dependents' compensation will also benefit from the 2.8% increase.
House Veterans Affairs Committee Chairman Phil Roe (R-TN) was clearly pleased with the decision by Congress to pass legislation to give military retirees and veterans the 2.8% increase. Because the increases in military benefits are not automatic like the Social Security changes, they require an act of Congress. Roe stated, "So many veterans rely on disability compensation payments to make ends meet, and this cost-of-living adjustment means they will be able to continue to do so."
The Center for Medicare and Medicaid announced increased Medicare Part B premiums for 2019 this week. The basic Medicare premium will increase by $1.50 from $134 to $135.50 per month.
Low-income Social Security recipients (about 4% or 2 million individuals) will pay less than $135.50. Their Medicare premium is limited to the increase in Social Security.
Upper-income recipients of Social Security (about 5% or 3 million individuals) will pay higher Medicare premiums. The Medicare premium surcharge is based on modified adjusted gross income (MAGI).
Single filers with MAGI over $85,000 and married couples over $170,000 will pay a Medicare surcharge. For single taxpayers, the Medicare premium increases to $189.60 with MAGI over $85,000. The single filer surcharge tops out with a total monthly cost of $460.50 if MAGI is over $500,000.
For married couples with MAGI filing jointly over $750,000, the Medicare surcharge is $460.50 per month. The annual Medicare premium for these couples is $11,052.
Four States Attack SALT Regulations
On October 11, 2018, the Attorneys General of New York, New Jersey, Connecticut and California sent a letter to IRS Commissioner Charles Rettig. The Attorneys General declared their intent to "oppose the IRS' plans to undermine state and local programs that promote charitable donations through the use of tax credits."
The Attorneys General advanced three arguments against the IRS proposed regulations on state and local tax (SALT) credits for charitable deductions. Under the proposed SALT regulations, state credits (for gifts after August 27, 2018) equal to over 15% of the gift value constitute a "quid pro quo" and the federal deduction is reduced by the state credit. The proposed SALT regulations reduce or eliminate the benefits of state statutes designed to permit deductions over the $10,000 SALT limit.
The Attorneys General explained their three principal arguments against the proposed SALT regulations.
Equal Treatment - The Attorneys General argue "the IRS must give equal treatment for tax credits and tax deductions, as both have the same effect of reducing the beneficiary's tax liability." The Attorneys General deem the disparate treatment of state credits, federal credits and federal charitable deductions arbitrary and capricious.
Foreign Governments - The SALT regulations discriminate because they require a "quid pro quo" for state credits, but not for foreign credits. With a state credit, "a taxpayer would be required to subtract the value of SALT credits from a charitable deduction," but "the receipt of a foreign tax benefit would leave the same charitable deduction unchanged."
Corporations - The Attorneys General explain that the SALT regulations favor corporations over individuals because the SALT deduction is not limited for corporations. The rules "favor corporations over people, because corporations could still deduct charitable contributions that trigger SALT credits while individuals could not." The Attorneys General argue that Congress did not create this rule by statute, but the IRS exercised arbitrary and capricious discretion to create this distinction.
The Attorneys General of New York, New Jersey, Connecticut and California asked the IRS to withdraw the proposed SALT regulations.
New Jersey Attorney General Gurbir S. Grewal opposed the SALT regulations in a press release. Grewal stated, "The IRS' about-face represents bad law and bad public policy. The IRS should have stood by its long-standing view that tax credit programs like New Jersey's are lawful. Instead, the IRS' new rules harm the many individuals, charities, and governments that have come to depend on existing state charitable programs."
Editor's Note:
This issue will be contentious for months and perhaps years. The high-tax states will pay the majority of the expected $660 billion in revenue produced by the $10,000 SALT limit. There will continue to be a "SALT Limit" debate between the states and the federal government. Eventually, the federal courts will be involved in this process.
Donations to Pastor are Taxable Income
In
Felton, Wayne R. et ux. v. Commissioner
; No. 9644-14; T.C. Memo. 2018-168 (10 Oct. 2018), the Tax Court required a Pastor who received salary in part from general offerings and in part from special gifts to include all receipts in taxable income.
Pastor Wayne R. Felton and his wife Deondra J. Felton lead Holy Christian Church (HCC). The church is located in St. Paul, Minnesota and the Feltons founded it in the year 2000. Since its founding, it has grown to over 600 members. Pastor Felton has also planted churches in the United States, Africa and Jamaica.
Generally, HCC used white envelopes for general purpose contributions and blue envelopes for gifts to the Pastor. The church recorded and sent receipts for the white envelope gifts, but gave all blue envelopes directly to Pastor Felton.
During 2008 and 2009, the white envelope offerings totaled approximately $1 million. The blue envelope amounts were $258,001 in 2008 and $238,826 in 2009.
During 2008 and 2009, Pastor Felton had a $6,500 per month parsonage allowance and received $40,000 in funds through white envelope offerings. With the parsonage exclusion, a mortgage interest deduction of $50,000 and $50,000 in charitable contribution deductions, the Feltons reported no taxable income for 2008 and 2009. The IRS audited the Feltons and assessed a deficiency and penalties.
The Tax Court determined Pastor and Mrs. Felton were diligent and effective ministers. However, to determine taxable income under Sec. 61, the Court must "descend from the sacred to the profane."
The key issue is whether donations to the Feltons designated as "gifts" are taxable income. The Tax Court noted that Pastor Felton is an active minister and "payments made to a minister as compensation for his services also constitute income to him. If money is given to a minister for religious purposes, any money used instead for the personal benefit of the minister becomes taxable to him."
The four-part test for ministers is whether the gifts are provided in exchanged for services, whether the Pastor asks for gifts, whether the gifts are part of a consistent program and whether the Pastor receives a substantial regular salary.
HCC had a consistent program with the white and blue envelopes. The blue envelope gifts were the major part of Pastor Felton's compensation. Therefore, the blue envelope gifts were taxable income.
Pastor Felton completed his own income tax returns. Because there was no evidence he attempted to "compute their proper tax liability," the Sec. 6662(a) and (b)(2) penalties apply.
Applicable Federal Rate of 3.4% for October -- Rev. Rul. 2018-27; 2018-41 IRB 1 (20 September 2018)
The IRS has announced the Applicable Federal Rate (AFR) for October of 2018. The AFR under Section 7520 for the month of October is 3.4%. The rates for September of 3.4% or August of 3.4% also may be used. The highest AFR is beneficial for charitable deductions of remainder interests. The lowest AFR is best for lead trusts and life estate reserved agreements. With a gift annuity, if the annuitant desires greater tax-free payments the lowest AFR is preferable. During 2018, pooled income funds in existence less than three tax years must use a 1.4% deemed rate of return.
Published October 12, 2018
Previous Articles
October 15 Tax Extension Deadline
Avoiding Tax Scams Before October 15
IRS Relief for Hurricane Florence Victims
Protect Yourself from Hurricanes, Floods and Tornadoes