As Partners in Ministry
We
Can
Help Each Other
We're delighted you stopped by to explore how Food for the Hungry can help with your charitable giving plans. Here you can see the process for giving a non-cash item. You'll also find guidance for structuring gifts through wills, trusts, business interests, gift annuities or retirement plans. We're here to serve you, whether you're thinking about how to give wisely, or you're ready to put a planned gift in place.
Planned Giving
Where Would You Like to Begin?
Think First, Then Give


Prepare your mind and heart as you make legacy arrangements.
Learn More
Ways to Support FH


See what assets you can give and learn wise ways to give them.
Learn More
Craft Your Legacy


Make ending poverty in someone's life be part of your legacy.
Learn More
Be Inspired by Other Ministry Partners
Listen to your fellow FH partners share about their legacies.
Tuesday September 28, 2021
Washington News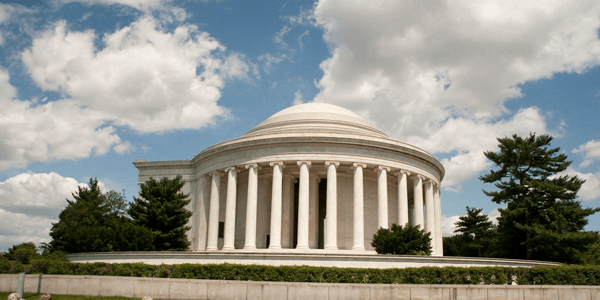 Expanded Tax Benefits For 2021 Gifts
In a September 17 letter, the Internal Revenue Service explained how both individuals and businesses may receive additional benefits for charitable gifts this year. The Taxpayer Certainty and Disaster Tax Relief Act of 2020 included four temporary tax benefits to encourage charitable gifts. These benefits include deductions for individuals who do not itemize, a 100% AGI limit for itemized charitable cash gifts by individuals, increased corporate charitable deductions and increased limits for businesses that donate food inventory.

1. Non-itemizer Taxpayers — Because the Tax Cuts and Jobs Act of 2017 dramatically increased the standard deduction, almost 90% of taxpayers do not itemize. At one time, taxpayers who did not itemize could not use the benefits of a charitable deduction. However, for 2021, the CARES Act made it possible to deduct cash gifts up to $300 for an individual or $600 for a married couple filing jointly. These additional deductions are available for taxpayers who take the standard deduction.

There are some limits on the $300 or $600 deduction for nonitemizers. Gifts must be cash and made to a qualified public charity. These gifts may not be to a donor advised fund, most private foundations or charitable remainder trusts. Gifts of cash include those made by check, credit card or debit card. Volunteers who have unreimbursed out-of-pocket expenses will also qualify for this deduction.

2. Cash Deductions Up to 100% AGI — In recent years, cash gifts to public charities have deduction limits of 60% of a donor's adjusted gross income (AGI). Donors who contribute more than the 60% limit may carry forward the deduction for up to five years after the year of the gift.

The limit for cash gifts made in 2021 is temporarily expanded to 100% of AGI. Once again, there are some special rules. These gifts must be in cash and may not be to a donor advised fund, supporting organization or charitable remainder trust. Taxpayers must make an election on their IRS Form 1040 to use the 100% of AGI deduction limit.

3. Increased Corporate Deductions — Large corporations are typically structured as "C" corporations. They usually have a limit for charitable gifts of 10% of taxable income. However, for 2021, C corporations may donate up to 25% of their taxable income. The gift must be a cash gift and elected on the corporate tax return.

4. Donations of Food Inventory — C corporations are permitted to take an enhanced deduction for gifts of food inventory for the benefit of the ill, needy and infants. In 2021, the deduction limit is increased from 15% to 25% of taxable income. Special rules apply to business entities other than C corporations.

The IRS urges all taxpayers to keep records supporting their charitable deductions. Most gifts require obtaining an acknowledgment letter from the nonprofit. Gifts of property may require filing an additional IRS Form 8283. Gifts of property valued in excess of $5,000 may also require a qualified appraisal.

Editor's Note: Some donors with large IRAs are taking substantial distributions this year and making major gifts to their favorite nonprofits using the 100% AGI limit. Others who have large incomes or have sold a highly-valued property may also choose to give generously under the 2021 expanded gift rules.

Published September 24, 2021
Previous Articles
September ACTC Payments and Potential Extension
New Plan to Increase Retirement Savings
September is National Preparedness Month
Advance Child Tax Credit Success