As Partners in Ministry
We
Can
Help Each Other
Fund a gift annuity and Food for the Hungry will distribute fixed payments to you or your loved one for life
Planned Giving
Automate Planned Giving with Food for the Hungry
We're delighted you stopped by to explore how Food for the Hungry can help with your charitable giving plans. Here you can see the process for giving a non-cash item. You'll also find guidance for structuring gifts through wills, trusts, business interests, gift annuities or retirement plans. We're here to serve you, whether you're thinking about how to give wisely, or you're ready to put a planned gift in place.
Where Would You Like to Begin?
Think First, Then Give


Prepare your mind and heart as you make legacy arrangements.
Learn More
Ways to Support FH


See what assets you can give and learn wise ways to give them.
Learn More
Craft Your Legacy


Make ending poverty in someone's life be part of your legacy.
Learn More
Breaking News
Phone Scams, IRAs and Tax Extensions: The IRS published multiple reminder letters this week. In IR-2017-64 the Service warned tax preparers to watch for phishing emails claiming to be from clients. The latest tactic is for a scammer to send an email to tax preparers with a "last...
Read More
Be Inspired by Other Ministry Partners
Listen to your fellow FH partners share about their legacies.
Saturday April 17, 2021
Washington News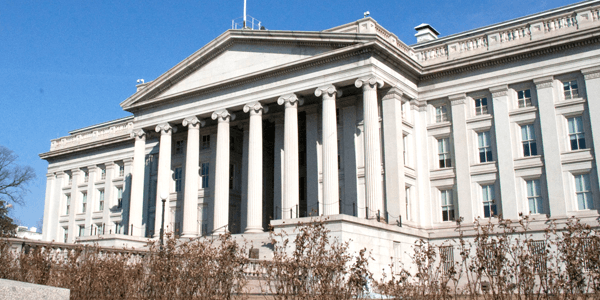 $26 Billion to Social Security Beneficiaries
On April 7, 2021, the Internal Revenue Service and the U.S. Department of the Treasury announced that another 25 million Economic Impact Payments (EIPs) had been distributed. The total distribution now is 156 million payments with value over $372 billion.

The fourth batch of payments included 19 million checks or deposits worth $26 billion. This block of payments went to Social Security beneficiaries who did not file a 2019 or 2020 tax return and did not use the Non-Filers tool on IRS.gov.

There were also three million payments worth $5 billion that went to Supplemental Security Income (SSI) beneficiaries and nearly 85,000 payments worth $119 million to Railroad Retirement Board (RRB) recipients.

The IRS is reviewing data from the Department of Veterans Affairs (VA) about individuals who receive Compensation and Pension (C&P) payments, but do not normally file a tax return. It will process these filings and make payments on April 14. The VA beneficiary information should be available next week on the Get My Payment tool.

85% of EIPs have been made through direct deposit. This is the most rapid and secure method for payments. There have been 3.1 million Direct Express cardholders who received electronic payments to their accounts. Many of these individuals do not have bank accounts to receive payments.

The IRS continues to gather information about the homeless, the rural poor and other individuals who have not yet received an Economic Impact Payment.

A fact sheet on the Economic Impact Payments was also published this week. Many individuals received multiple letters from the IRS. After issuing an EIP, the IRS typically mails a notice to the recipient within 15 days. These notices should be retained with your tax records.

If an individual makes a mistake in calculating a 2020 Recovery Rebate Credit, will the IRS fix the problem or reject the return? The IRS notes that it will attempt to calculate the correct Recovery Rebate Credit, update the return and include the additional amount in a tax refund.

If you are eligible for a 2020 Recovery Rebate Credit but did not claim it on your tax return, it will be necessary to file an amended return. The worksheet on page 59 of the 2020 instructions for IRS Form 1040 will help you determine the correct amount for the credit.

Published April 9, 2021
Previous Articles
Automatic Unemployment Compensation Refunds
Automatic Unemployment Compensation Refunds
Millions of Economic Impact Payments in the Mail
$242 Billion in Economic Impact Payments