As Partners in Ministry
We
Can
Help Each Other
Fund a gift annuity and Food for the Hungry will distribute fixed payments to you or your loved one for life
Planned Giving
Automate Planned Giving with Food for the Hungry
We're delighted you stopped by to explore how Food for the Hungry can help with your charitable giving plans. Here you can see the process for giving a non-cash item. You'll also find guidance for structuring gifts through wills, trusts, business interests, gift annuities or retirement plans. We're here to serve you, whether you're thinking about how to give wisely, or you're ready to put a planned gift in place.
Where Would You Like to Begin?
Think First, Then Give


Prepare your mind and heart as you make legacy arrangements.
Learn More
Ways to Support FH


See what assets you can give and learn wise ways to give them.
Learn More
Craft Your Legacy


Make ending poverty in someone's life be part of your legacy.
Learn More
Breaking News
Phone Scams, IRAs and Tax Extensions: The IRS published multiple reminder letters this week. In IR-2017-64 the Service warned tax preparers to watch for phishing emails claiming to be from clients. The latest tactic is for a scammer to send an email to tax preparers with a "last...
Read More
Be Inspired by Other Ministry Partners
Listen to your fellow FH partners share about their legacies.
Wednesday January 20, 2021
Washington News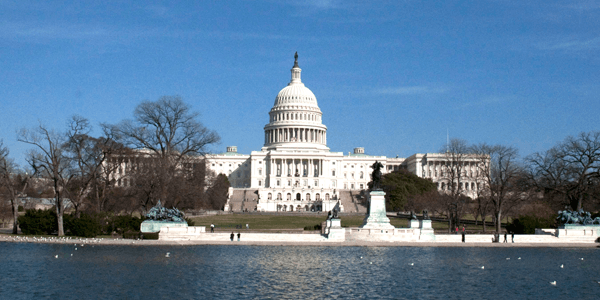 IRS Distributes 100 Million Economic Impact Payments
The Internal Revenue Service (IRS) reports that it has made over 100 million Economic Impact Payments (EIPs), as required by the Consolidated Appropriations Act of 2021. On December 30, 2020, the IRS started mailing checks for $600 to individuals, $1,200 to married couples and an additional $600 per qualified minor child.
The payments have proceeded smoothly, with the exception of taxpayers who may have incorrect direct deposit information on file with the IRS. The IRS acknowledged that there is a problem because direct deposits were not able to be sent to some accounts. It is attempting to remedy the problem. The IRS issued a press release and stated, "The IRS and tax industry partners are taking immediate steps to redirect stimulus payments to the correct account for those affected."
The IRS asks individuals to use the Get My Payment tool on
IRS.gov
to monitor their payments. However, individuals with incorrect direct deposit information may not be able to track their payment until the IRS and industry partners have corrected the problem.
When the first stimulus payments were made in April of 2020, the IRS used direct deposit for most taxpayers, but sent paper checks to taxpayers who had authorized payments from accounts rather than directed refunds to their accounts. The new stimulus payments are being made through direct deposits to all bank accounts where the IRS has appropriate records.
Under the stimulus bill, the payments are to be distributed by January 15, 2021. The IRS will send Notice 1444 or Notice 1444-B to all stimulus check recipients. Taxpayers should retain the IRS Notice with their tax records. If the stimulus payment is not made, the taxpayer may claim a Refund Recovery Credit on his or her 2020 tax return.
If only one spouse has a Social Security Number, that person may receive an EIP and also receive $600 payments for each qualified child. The EIPs may be retained for deceased taxpayers who passed away after January 1, 2020. Incarcerated individuals are also eligible for stimulus payments.
Summary of the January EIPs
Direct Deposits – Individuals should monitor their bank accounts for a direct deposit. The Get My Payment tool should reflect the direct deposit. The individual does not need to take any action to receive the stimulus payment through this method.
Payments by U.S. Mail – If the IRS does not have bank account information, it will send either a paper check or a debit card by U.S. Mail. Individuals should monitor their mail for the stimulus payment.
Tax Return for 2020 – Individuals who have not received a payment through direct deposit or mail may be qualified to claim a Recovery Rebate Credit on their 2020 tax returns.
Published January 15, 2021
Previous Articles
IRS FAQ on Economic Impact Payments
COVID Stimulus Checks Expected Next Week