As Partners in Ministry
We
Can
Help Each Other
Fund a gift annuity and Food for the Hungry will distribute fixed payments to you or your loved one for life
Planned Giving
Automate Planned Giving with Food for the Hungry
We're delighted you stopped by to explore how Food for the Hungry can help with your charitable giving plans. Here you can see the process for giving a non-cash item. You'll also find guidance for structuring gifts through wills, trusts, business interests, gift annuities or retirement plans. We're here to serve you, whether you're thinking about how to give wisely, or you're ready to put a planned gift in place.
Where Would You Like to Begin?
Think First, Then Give


Prepare your mind and heart as you make legacy arrangements.
Learn More
Ways to Support FH


See what assets you can give and learn wise ways to give them.
Learn More
Craft Your Legacy


Make ending poverty in someone's life be part of your legacy.
Learn More
Breaking News
Phone Scams, IRAs and Tax Extensions: The IRS published multiple reminder letters this week. In IR-2017-64 the Service warned tax preparers to watch for phishing emails claiming to be from clients. The latest tactic is for a scammer to send an email to tax preparers with a "last...
Read More
Be Inspired by Other Ministry Partners
Listen to your fellow FH partners share about their legacies.
Monday March 1, 2021
Washington News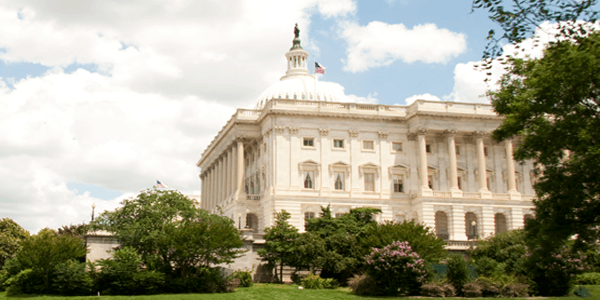 Texting Scam Warning From IRS
In IR-2020-249, the IRS warned taxpayers about a new text message scam. The scam uses a text message to attempt to trick taxpayers into giving bank account information to the scammers. Taxpayers are told they must input bank account information in order to collect a promised $1,200 Economic Impact Payment.

The IRS reminds taxpayers that it will not text them to ask for bank account information in order to make an Economic Impact Payment.

IRS Commissioner Chuck Rettig stated, "Criminals are relentlessly using COVID-19 and Economic Impact Payments as cover to try to trick taxpayers out of their money or identities. This scam is a new twist on those we've been seeing much of the year. We urge people to remain alert to these types of scams."

The scam message states the following: "You have received a direct deposit of $1,200 from COVID-19 TREAS FUND. Further action is required to accept this payment into your account. Continue here to accept this payment." The text then has a link to a web address.

The web address leads to a fraudulent website that claims to be the IRS' "Get My Payment" site. Taxpayers who access the fraudulent site are asked to enter personal and financial account information. This information is then used by fraudsters to steal identities and financial resources.

What should a person do if he or she receives this scam text? The IRS urges you to take a screen shot of the text of message and email it to phishing@IRS.gov. It also is helpful if you include the date and time for the message, a number that appeared on your Caller ID and the number of your cell phone.

Editor's Note: This scam is effective because there has been extensive media coverage of the negotiations between the Department of Treasury and the Speaker of the House on a new stimulus bill. While the bill has not passed, the negotiations are ongoing. The level of press and media attention may lead some individuals to conclude that a second stimulus payment is coming. This scam attempts to trap these vulnerable individuals and acquire their financial information.
Published November 6, 2020
Previous Articles
Timely Tips for End-of-Year Tax Planning
IRS Grants $36 Million For Tax Preparation
IRS Struggles With Unopened Mail Backlog
Economic Impact Payment Deadline Extended