As Partners in Ministry
We
Can
Help Each Other
Fund a gift annuity and Food for the Hungry will distribute fixed payments to you or your loved one for life
Planned Giving
Automate Planned Giving with Food for the Hungry
We're delighted you stopped by to explore how Food for the Hungry can help with your charitable giving plans. Here you can see the process for giving a non-cash item. You'll also find guidance for structuring gifts through wills, trusts, business interests, gift annuities or retirement plans. We're here to serve you, whether you're thinking about how to give wisely, or you're ready to put a planned gift in place.
Where Would You Like to Begin?
Think First, Then Give


Prepare your mind and heart as you make legacy arrangements.
Learn More
Ways to Support FH


See what assets you can give and learn wise ways to give them.
Learn More
Craft Your Legacy


Make ending poverty in someone's life be part of your legacy.
Learn More
Breaking News
Phone Scams, IRAs and Tax Extensions: The IRS published multiple reminder letters this week. In IR-2017-64 the Service warned tax preparers to watch for phishing emails claiming to be from clients. The latest tactic is for a scammer to send an email to tax preparers with a "last...
Read More
Be Inspired by Other Ministry Partners
Listen to your fellow FH partners share about their legacies.
Monday March 1, 2021
Washington News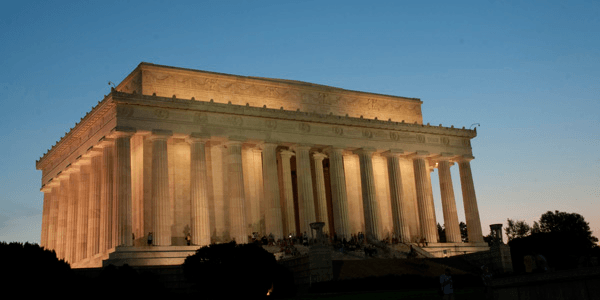 National EIP Registration Day
On November 9, 2020, the Internal Revenue Service (IRS) announced a reminder for National EIP Registration Day. The IRS designated November 10 Economic Impact Payment (EIP) Day to encourage all eligible Americans to register prior to the November 21 EIP deadline. Any eligible American who registers prior to November 21 could receive an Economic Impact Payment. The payment is $1,200 for an individual or $2,400 for married couples filing jointly. If there are dependent children, there is an additional $500 payment for each qualified child.

The IRS and partner groups are reaching out to low–income and underserved communities. The IRS sent nine million letters to individuals who potentially qualify for the Economic Impact Payments, but do not file tax returns. The letters urged individuals to use the Non-Filers: Enter Info Here tool on IRS.gov.

IRS Commissioner Chuck Rettig stated, "Our partner groups have been vital to our efforts to reach many underserved communities. Already, millions of Americans have successfully used the Non–Filers portal and received their Economic Impact Payment. Registration is quick and easy, and we urge everyone to share this information to reach as many people before time runs out on November 21."

These partner groups have translated EIP publications into 35 different languages. The IRS also has a mounted a multilingual effort on social media.

The Non–Filers tool has been a success. Over 8 million people who normally do not file tax returns have registered for Economic Impact Payments. The Non–Filers tool is designed to assist individuals, who are not claimed as a dependent on another person's return, with incomes under $12,200 and married couples with incomes under $24,400.

The IRS urges the individuals using the Non–Filers tool to select direct deposits to their checking or savings account. Within two weeks of registering on IRS.gov, individuals may track the status of their EIP with the Get My Payment tool on IRS.gov.

The IRS.gov website also has a helpful frequently asked questions (FAQ) section. It is available on the Economic Impact Payment Information Center section.

Published November 13, 2020
Previous Articles
Timely Tips for End-of-Year Tax Planning
IRS Grants $36 Million For Tax Preparation
IRS Struggles With Unopened Mail Backlog