As Partners in Ministry
We
Can
Help Each Other
Fund a gift annuity and Food for the Hungry will distribute fixed payments to you or your loved one for life
Planned Giving
Automate Planned Giving with Food for the Hungry
We're delighted you stopped by to explore how Food for the Hungry can help with your charitable giving plans. Here you can see the process for giving a non-cash item. You'll also find guidance for structuring gifts through wills, trusts, business interests, gift annuities or retirement plans. We're here to serve you, whether you're thinking about how to give wisely, or you're ready to put a planned gift in place.
Where Would You Like to Begin?
Think First, Then Give


Prepare your mind and heart as you make legacy arrangements.
Learn More
Ways to Support FH


See what assets you can give and learn wise ways to give them.
Learn More
Craft Your Legacy


Make ending poverty in someone's life be part of your legacy.
Learn More
Breaking News
Phone Scams, IRAs and Tax Extensions: The IRS published multiple reminder letters this week. In IR-2017-64 the Service warned tax preparers to watch for phishing emails claiming to be from clients. The latest tactic is for a scammer to send an email to tax preparers with a "last...
Read More
Be Inspired by Other Ministry Partners
Listen to your fellow FH partners share about their legacies.
Monday January 25, 2021
Washington News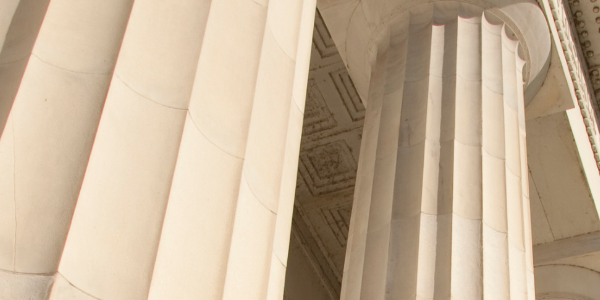 Plan for Online Tax Filing
In IR–2020–277, the IRS encouraged taxpayers to "Get Ready for Taxes: Stay home and stay safe with IRS online tools."

With over 200,000 new COVID-19 cases per day, high levels of hospitalizations and limited ICU capacity, many states have published new lockdown orders. While there are now two approved COVID-19 vaccines, the initial doses are being allocated to government officials, healthcare workers and first responders. Officials with the Centers for Disease Control and Prevention estimate it will be April or May before the majority of Americans will receive vaccinations. As a result, it will be important for taxpayers to understand online options during the tax–filing season.

The IRS urges taxpayers to stay home and stay safe by using the online tools on IRS.gov.

If you have earned income of $72,000 or less in 2020, the IRS Free File program is available. You can use a tax preparation software package without cost. You must enter information for your income, deductions, credits and exemptions. The Free File software program will prepare your tax return and enable you to file electronically. Some of the Free File programs also offer a free state tax return.

Even if you have a larger earned income, you may use the Free File Fillable Forms. These are available on IRS.gov. They require more work and effort, but can be used by any taxpayer to file online.

If you would like to work with a professional tax preparer, a great resource on IRS.gov is the "Choosing a Tax Professional" tool. It enables you to use the Directory of Federal Tax Return Preparers with Credentials and Select Qualifications. This guide may help you find a qualified tax preparer in your area.

A popular helpful tool on IRS.gov is the Interactive Tax Assistant. It answers many different tax questions. For example, you may want to learn if you qualify for the Child Tax Credit or the Child and Dependent Care Credit. You can ask the assistant if you also may qualify for a deduction or credit for higher education costs for yourself, your spouse or a dependent. If you have low to moderate income, the Interactive Tax Assistant can explain the Earned Income Tax Credit. The IRS plans to release an enhanced version of the Interactive Tax Assistant in January 2021.

After you file, you can benefit from the "Where's My Refund?" tool. This will usually be available about 24 hours after you have filed your return. It updates each day at midnight.

The IRS urges you to have your tax refund direct deposited into your bank or other financial account. There is additional information about online filing in Publication 5348, Get Ready to File.

Editor's Note: With the COVID-19 lockdowns, you may want to use a tax preparer and meet virtually. Many tax preparers are planning to use webcams, conference calls or other online methods for meeting with clients.

Published December 18, 2020
Previous Articles
Time to Prepare for Tax Filing
IRS Supports $300 Above–The–Line Deduction
IRS on Schedule For Tax-Filing Season
National Tax Security Awareness Week