As Partners in Ministry
We
Can
Help Each Other
Fund a gift annuity and Food for the Hungry will distribute fixed payments to you or your loved one for life
Planned Giving
Automate Planned Giving with Food for the Hungry
We're delighted you stopped by to explore how Food for the Hungry can help with your charitable giving plans. Here you can see the process for giving a non-cash item. You'll also find guidance for structuring gifts through wills, trusts, business interests, gift annuities or retirement plans. We're here to serve you, whether you're thinking about how to give wisely, or you're ready to put a planned gift in place.
Where Would You Like to Begin?
Think First, Then Give


Prepare your mind and heart as you make legacy arrangements.
Learn More
Ways to Support FH


See what assets you can give and learn wise ways to give them.
Learn More
Craft Your Legacy


Make ending poverty in someone's life be part of your legacy.
Learn More
Breaking News
Phone Scams, IRAs and Tax Extensions: The IRS published multiple reminder letters this week. In IR-2017-64 the Service warned tax preparers to watch for phishing emails claiming to be from clients. The latest tactic is for a scammer to send an email to tax preparers with a "last...
Read More
Be Inspired by Other Ministry Partners
Listen to your fellow FH partners share about their legacies.
Saturday April 17, 2021
Washington News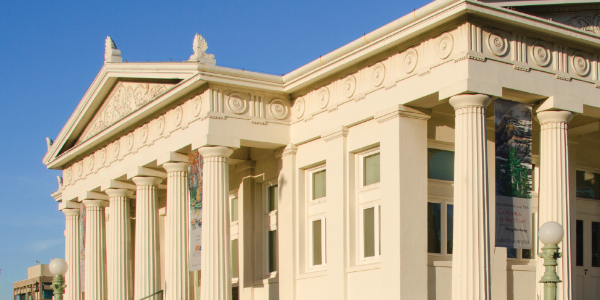 $242 Billion in Economic Impact Payments
On March 17, the IRS announced it had issued over 90 million Economic Impact Payments (EIPs). The initial distribution of payments is over $242 billion.
The distribution of payments started on March 12 and were sent primarily to individuals who provided direct deposit information on 2019 or 2020 tax returns. The Treasury Department also sent approximately 150,000 paper checks with a total value of $442 million.
The IRS published a fact sheet to explain the details of this third round of Economic Impact Payments.
Economic Impact Payment Amount — The payments are $1,400 for individuals, $2,800 for married couples and an additional $1,400 for every eligible dependent. Eligible dependents are not just qualifying children under 17, as was the case with the first stimulus checks. A family of four may receive an Economic Impact Payment of $5,600.
Who is Eligible — Payments are sent to U.S. citizens or U.S. resident aliens with a valid Social Security Number who are not dependents of another taxpayer. Individual taxpayers with incomes under $75,000 or married couples with incomes under $150,000 are eligible for full payments. If you have income in excess of these amounts, the Economic Impact Payment is phased out over the next $5,000 of income for individuals and $10,000 married couples. Individuals with incomes over $80,000 and married couples with incomes over $160,000 will not receive EIPs.
Automatic Economic Impact Payments — Most taxpayers will receive the payment without any action. Automatic payments will be made to taxpayers who filed a 2019 or 2020 tax return, have registered for a previous Economic Impact Payment using the Non–Filers portal on IRS.gov or are federal benefit recipients. The IRS will send an EIP to federal benefit recipients even if they do not file tax returns, but receive Social Security, Railroad Retirement Board benefits, Supplemental Security Income or veterans' benefits.
Find Out If You Will Receive a Payment — You may check your EIP status with the "Get My Payment" tool on IRS.gov. This tool is available in both English and Spanish.
Receiving a Paper Check or Debit Card — Some individuals do not have direct deposit information on file with the IRS and will receive either a paper check or a debit card. You should watch your mail carefully. The Economic Impact Payment Card will be in a white envelope with the U.S. Department of the Treasury seal.
One Spouse with Social Security Number — If only one spouse has a Social Security Number, that spouse and qualifying dependents will receive $1,400 dollars per person. An exception applies for active military individuals. If only the active military member has a valid Social Security Number, the couple will receive up to $2,800 in their stimulus payment.
In other news, IRS Commissioner Charles Rettig stated that individuals who have previously filed their 2020 tax return and received unemployment compensation will not need to file an amended return to receive a refund for taxes paid on up to $10,200 of unemployment compensation.
Rettig stated, "We hope to be able to announce that in the near future." He was referring to pending instructions to be issued by the IRS that would eliminate the need to file an amended return. Rettig was speaking to the House Ways and Means Oversight Subcommittee. He continued, "Whether they reported unemployment compensation or did not report it, do not file an amended return at this time."
The IRS plans to automatically issue refunds to individuals with gross incomes of less than $150,000 dollars who filed before passage of the American Rescue Plan Act. These taxpayers will not pay income tax on the first $10,200 of 2020 unemployment compensation.
Published March 19, 2021
Previous Articles
American Rescue Plan Act Benefits
30% Fewer Tax Returns by February 19
Flexible Spending Account Options for 2021