As Partners in Ministry
We
Can
Help Each Other
We're delighted you stopped by to explore how Food for the Hungry can help with your charitable giving plans. Here you can see the process for giving a non-cash item. You'll also find guidance for structuring gifts through wills, trusts, business interests, gift annuities or retirement plans. We're here to serve you, whether you're thinking about how to give wisely, or you're ready to put a planned gift in place.
Planned Giving
Where Would You Like to Begin?
Think First, Then Give


Prepare your mind and heart as you make legacy arrangements.
Learn More
Ways to Support FH


See what assets you can give and learn wise ways to give them.
Learn More
Craft Your Legacy


Make ending poverty in someone's life be part of your legacy.
Learn More
Be Inspired by Other Ministry Partners
Listen to your fellow FH partners share about their legacies.
Gifts of Stock (and other securities)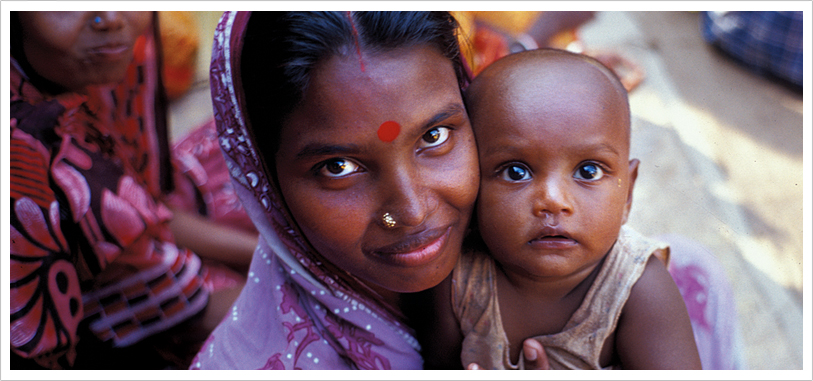 It's a Simple Process.
2 Easy Steps:
Contact us for our broker information.
-Talk with our Planned Giving and Major Gift Officer, Craig A. Heppner, CAP®, at cheppner@fh.org or 480-609-7827.
FH will provide you with an acknowledgement letter and Form 8283. You can then use this information when you are filing your federal tax return in order to receive the tax benefits.

That's it!
A Better Way to Give
You'll Love to See:

Healthy Diet
Malnourished kids get a complete diet.

Good News
The "good news" of Christ's love being shared with the poor both in word and deed.

HIV/Aids Care
HIV transmission prevented, care for those with AIDS.
That's why you give. But are you making your gift in the wisest way possible? Giving appreciated stock can be more beneficial than giving cash. You'll still get the charitable deduction, plus you won't lose any of an appreciated stock's value to capital gains tax.
Improve the Stock You Love as You Give It!
Maybe you love your long-held appreciated stock, but dislike the thought of losing so much value to capital gains tax when you're ready to sell it. Consider this solution...
Transfer the appreciated stock.
FH uses the full value of your stock, tax free, to help the most vulnerable.
Realize the charitable deduction when you file.
Take the savings realized from your charitable deduction, plus some of the cash you normally would have given, and buy more of that favorite stock you gave at a new cost basis. This way you both give and replace the stock with an improved cost basis!
Gift Using Actual Stock Certificates
If you hold securities in certificate form, you will need to use two envelopes to complete your gift.

In the first, place the unsigned stock certificate(s). In the other, include a signed stock power for each certificate. You may obtain this from your broker or bank.

Please remember to use certified mail. Mail them to FH, Planned Giving 1224 E. Washington St. Phoenix AZ 85034.